October 12, 2011 at 7:24 am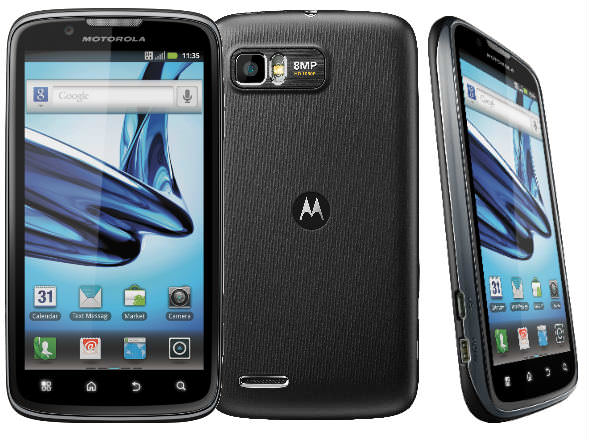 Why mess with a good thing, that's what Motorola must have though when it was designing the ATRIX 2. The update to the ATRIX Android handset maintains the same recipe as its predecessor, running on a dual-core 1GHz processor with 1GB of RAM, 8GB of built-in storage and the same candy-bar design. The biggest update in the ATRIX 2 is its bigger 4.3-inch (from 4.0-inches) screen with a qHD 960×540 resolution. The latest handset is also being released with Android 2.3 Gingerbread (although its older brother, is still stuck on Android 2.2). The ATRIX 2 has an 8MP back and VGA front cameras and can capture 1080p HD video.
It's rumored that the ATRIX 2 carries a faster TI OMAP processor, ditching the NVidia Tegra 2 processor of the original ATRIX. Motorola has taken a step back with the battery, donning the new phone with a 1785mAh compared to 1930mAh for the ATRIX.
The ATRIX 2 will be available in the US on AT&T on October 16th for $99.99 with a two-year commitment. The phone touts AT&T's HSPA+ for theoretical download speeds of up to 21Mbps. It shouldn't take too long for the handset to travel to European shores as well.
continue reading