August 21, 2011 at 1:36 pm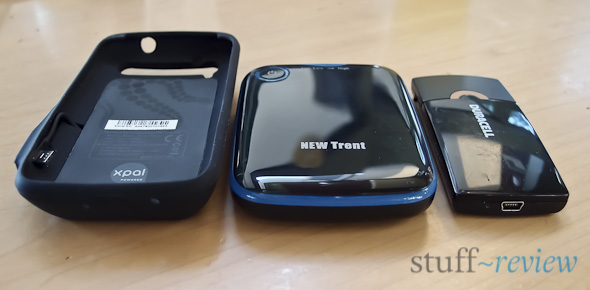 There is nothing new in saying that modern devices are being held back by lackluster battery performance. If you've bought a new smartphone, tablet or portable media player you are faced with the situation that while you want to use all the great features much more and adore the big bright display you are forced to keep features off, such as 3G or Wi-Fi, and keep brightness down or risk being tethered to the wall.
It's not that manufacturers are oblivious to the situation, they just have to tread a fine line between respectable battery life and keeping a device light and slim. Unfortunately advances in battery technology have not caught up with our rapidly growing appetite for mobile tech. Even worse is that although we can get access to a power outlet in our daily routines, when in unfamiliar territory is when we need to use our devices more, such as checking for restaurant recommendations, looking up maps, communicating or just keeping entertained, and that's when it's hard to stay charged.
What I have done over the years is carry an external portable battery as an alternative power source on the go. Nowadays with the omnipresence of the USB port as a power source it's much easier to keep all your gadgets charged with the same battery.
This roundup review will cover three choices for keeping your gadgets charged on the go. Oh and if you are unsure what is the difference between mini and micro-USB, make sure you read this know your ports.
continue reading