January 4, 2012 at 12:20 pm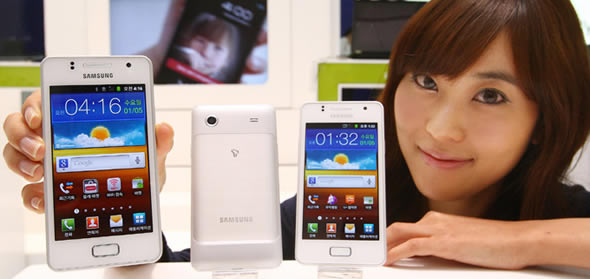 We guess that 'M' stands for mid-range in Samsung's latest Android smartphone the Samsung Galaxy M Style. The smartphone has just been released in South Korea and has some interesting specs. First off you have the 4-inch Super AMOLED display and 9.9mm slim design (0.39 inches). You also get a DMB TV tuner, 4GB of storage and a 1,650 mAh battery. However, that's where the fun stops, as the phone has only a 3-megapixel main camera and VGA front camera, 1GHz single-core processor and is running on Android 2.3 Gingerbread.
The entire device measures 122.5 x 63 x 9.9 mm and will be available in platinum silver, blue black and lavender pink for the equivalent of around $500 without a contract. It's priced below Samsung's high-end devices like the Galaxy S II and the Galaxy Nexus.
There are no news whether the device will launch beyond Samsung's home market.
continue reading