November 5, 2011 at 4:13 pm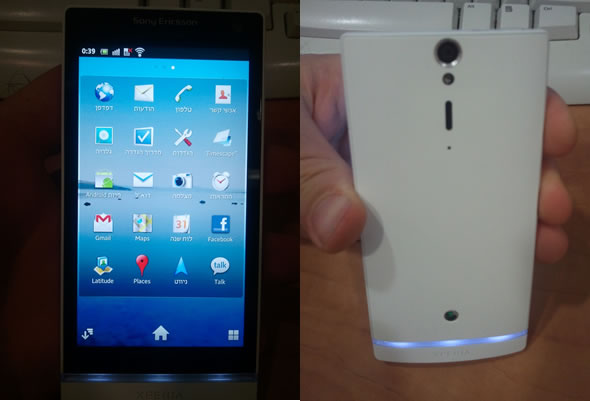 Although information is still sketchy, images of a new Android smartphone, the Sony Ericsson Xperia Arc HD (a.k.a. Nozomi), pegged as the Xperia Arc successor, have leaked over at iAndroid. The smartphone with model number LT26i, is sporting a 1280×720 (720p) resolution with a retina worthy 320dpi (dots-per-inch) pixel density, similar to the just announced HTC Rezound, with a 4.3-inch display.
The Nozomi or Xperia Arc HD is rumored to run on a 1.5GHz dual-core Snapdragon processor with 1GB of RAM. The Quadrant benchmark score in the pictures is 1,840; this is relatively low for such a processor, but would show how tasking it is for the GPU to drive the 720p resolution. Besides that, from the images we can see front and rear cameras and Xperia branding, while there is a white LED row at the back of the phone.
As with all current Android smartphones, this one is running Android 2.3.5 Gingerbread, though Android 4.0 Ice Cream Sandwich might catch up with the Xperia Arc HD before it is finally released, making it the first smartphone by Sony Ericsson to run the latest and greatest version of Android. Besides, remember that 720p is the native resolution for Android 4.0.
More pictures after the break.
continue reading