October 24, 2011 at 4:34 pm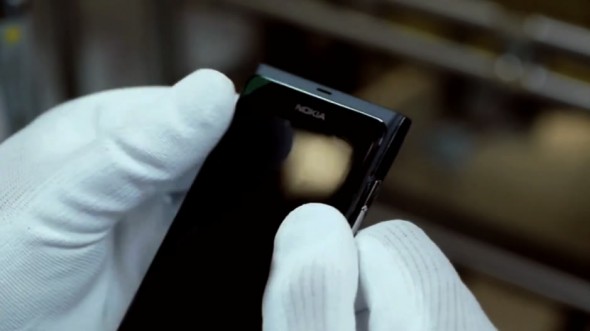 The Nokia N9 MeeGo smartphone is an all-screen unibody beauty. Unfortunately, many around the world will never get to see the N9 and its MeeGo OS in person. Following Nokia's agreement with Microsoft on using Windows Phone on its smartphones, the MeeGo running N9 will not be released in any key markets such as the U.S., Canada, U.K., Germany and Japan.
As an ultimate tease to us, Nokia has just released a video showing an N9's journey through the manufacturing process, from getting its polycarbonate body precisely machined, the 1GHz TI OMAP3630 processor and 1GB of RAM installed on its mainboard, the 8-megapixel camera with Carl Zeiss 28mm wide angle f/2.2 optics fitted and finally the Gorilla Glass 3.9-inch AMOLED touchscreen display attached with love.
The N9 is expected to land in Australia and Latin America shortly. Fortunately, those living in the countries excluded from this release, will be able to put their hands around a pretty identical handset running Windows Phone 7.5 Mango, instead of MeeGo, the rumored Nokia 800 a.k.a. "Sea Ray".
Oh, yes, the video is after the break, if you are feeling strong enough to resist your urges.
continue reading