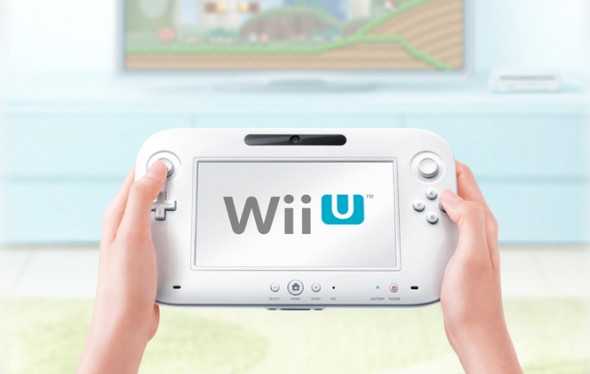 Nintendo has announced the successor to the popular Wii gaming console, named 'Wii U'. No, Nintendo isn't trying to put as many vowels in a row as possible, it's putting the "you" in the "we" silly. The new console is set to launch in 2012 and will, at last, offer high definition gaming with up to 1080p HDMI output. What Nintendo's calling revolutionary, is the new 6.2-inch, 16:9 touch screen controller.
What we know about the new console is that it will be backward compatible with existing Wii games and that it will still offer some of the same controls (i.e. Wii Remote and Nunchuk). Wii U games will apparently come on new proprietary 12-cm high-density optical discs and offer HD visuals with up to six-channel audio through HDMI.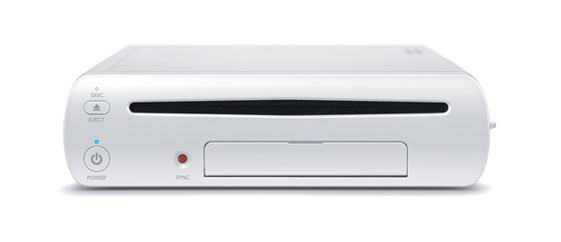 The biggest news and Nintendo's gamble is the new 6.2-inch touch screen controller (pictured at the top). Apparently Nintendo is trying to ride the touch-screen gaming and social craze with this device. Besides the touchscreen, the new Wii U controller will offer traditional button/circle pad controls and is loaded with an accelerometer and gyropscope, rumble feature, camera, microphone and stylus.
With the controller you will be able to do video-chatting using the on-board camera; draw on it using the stylus and display the images on your TV; browse the internet, using the controller both as a secondary display as well as for touch zooming/scrolling.
More important is that you will be able to play games directly on the controller, without your TV, and that games will take advantage of the controllers screen and sensors to offer additional visual and sensory gaming experiences. An example we saw was the use of the controller screen as a virtual rifle scope for targeting or as a golf tee–we know all this sounds a bit strange so have a look at the video below. Overall, we think, although all this sounds a bit gimmicky, Nintendo is moving things forward and this is good news to its casual gamers base.
From our understanding the controller will not do any processing, all processing will be handled on-board by the console (and it's IBM multi-core processor) and streamed (hopefully) without lag to and from the controller.
Specifications:
Size: Approximately 1.8 inches tall, 6.8 inches wide and 10.5 inches long.
New Controller: The new controller incorporates a 6.2-inch, 16:9 touch screen and traditional button controls, including two analog Circle Pads. This combination removes the traditional barriers between games, players and the TV by creating a second window into the video game world. The rechargeable controller includes a Power button, Home button, +Control Pad, A/B/X/Y buttons, L/R buttons and ZL/ZR buttons. It includes a built-in accelerometer and gyroscope, rumble feature, camera, a microphone, stereo speakers, a sensor strip and a stylus.
Other Controls: Up to four Wii Remote™ (or Wii Remote Plus) controllers can be connected at once. The new console supports all Wii™ controllers and input devices, including the Nunchuk™ controller, Classic ControllerTM, Classic Controller ProTM and Wii Balance Board™.
Media: A single self-loading media bay will play 12-centimeter proprietary high-density optical discs for the new console, as well as 12-centimeter Wii optical discs.
Video Output: Supports 1080p, 1080i, 720p, 480p and 480i. Compatible cables include HDMI, component, S-video and composite.
Audio Output: Uses AV Multi Out connector. Six-channel PCM linear output through HDMI.
Storage: The console will have internal flash memory, as well as the option to expand its memory using either an SD memory card or an external USB hard disk drive.
CPU: IBM Power®-based multi-core microprocessor.
Other: Four USB 2.0 connector slots are included. The new console is backward compatible with Wii games and Wii accessories.