October 18, 2011 at 12:54 pm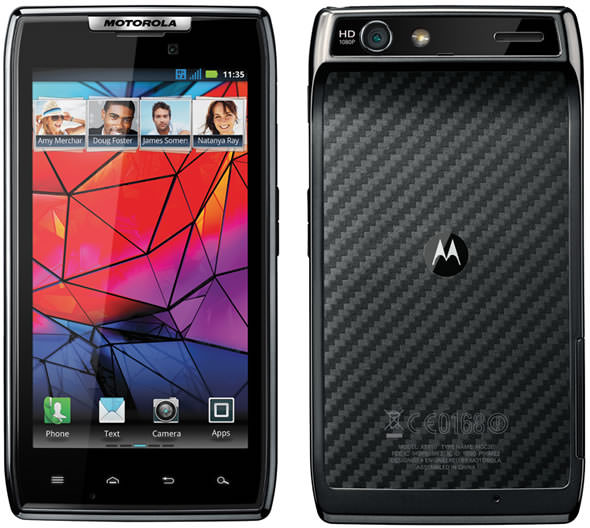 So no surprises here, we got what we expected. Motorola announced its latest flagship handset the Droid RAZR. It will be available in North America, Asia, Europe, Latin America, and Middle East and Africa starting November. Verizon will carry the phone under its Droid line in the U.S. for $299 under contract — the phone will be known as simply RAZR elsewhere in the world.
As rumored, the Motorola Droid RAZR flaunts a 4.3-inch 960×540 qHD Super AMOLED Gorilla glass display and a 1.2GHz dual-core processor. It's an LTE 4G device on Verizon and HSPA elsewhere in the world. It's wrapped in Kevlar no less, while the phone has received a special nanotech splash-guard coating, so it should be able to take a beating (and splashing) despite its super-thin profile. Motorola is claiming "world thinnest smartphone" at just 7.1mm. Other features include 1GB of RAM, 16GB of built-in storage, Bluetooth 4.0 no less, GLONASS support on top of GPS, 1780mAh battery and it will weight 127g. Oh, it will run Android 2.3.5 Gingerbread on launch.
You can find the full specs and pictures after the break.
The RAZR can become friends with a bunch of accessories and docks, such as two lapdocks the 100 and 500 Pro, HD dock and wireless keyboard.
continue reading