September 7, 2011 at 8:44 am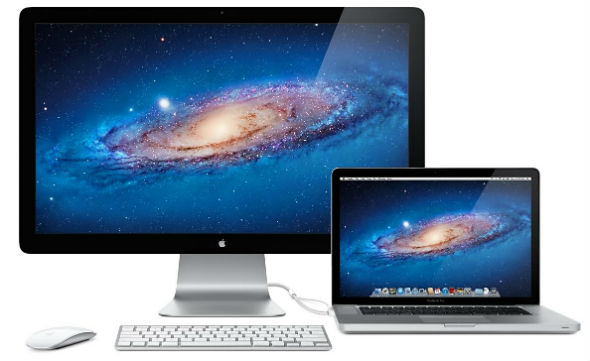 If you've been waiting on a new Apple Thunderbolt display then we have good news. The new 27-inch LED Cinema Display, that was announced back in July, is finally shipping to Apple Stores and resellers this week, according to MacRumors. At the same time, Electronista reported that, online pre-orders could be shipping in mid-September. The $999 display is the first to feature Thunderbolt I/O technology offering two 10-Gbps channels in both directions.
The 27-inch Thunderbolt Cinema Display has wide 178-degree viewing angles thanks to its IPS technology and edge-to-edge all glass front. It features a 2,560×1,440 resolution (16:9), LED backlighting, a FaceTime HD camera, 2.1 speakers, three USB 2.0 ports, a FireWire 800 port, a Gigabit Ethernet port, and of course a Thunderbolt port.
Thunderbolt technology allows daisy-chaining of up to five additional devices, such as hard drives and peripherals as well as up to two displays. So that, you can have two displays running from one computer; just not the new MacBook Air.
continue reading