February 4, 2012 at 6:43 am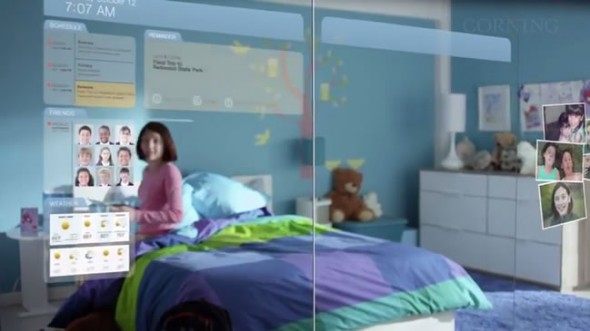 For a company that deals exclusively with glass (and ceramics) these are exciting times. Corning's Gorilla Glass has already found its way into hundreds of devices, like smartphones and tablets, while we've already seen the announcement of the improved Gorilla Glass 2 earlier this year.
Corning doesn't just stop at fortified glass however and the company has released a new video of how it envisions glass may come into our lives in the future. Obviously all this is very conceptual at the moment, including electrochomic glass that can change in color and translucency, big architectural display glass that is touch sensitive, automotive glass and of course tablet display glass that can even have anti-microbial properties for use in medical facilities.
The full video is after the break for your enjoyment.
continue reading