October 14, 2012 at 3:25 pm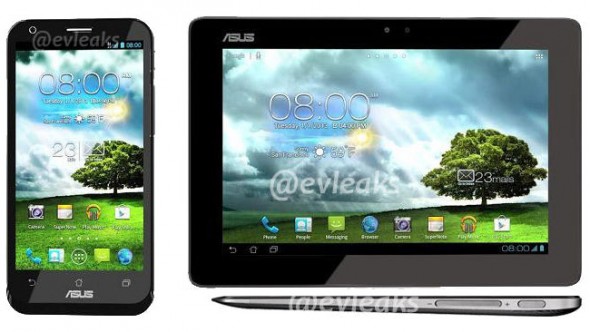 ASUS is a pretty innovative hardware company. It pretty much rules in the motherboard space and fed the netbook craze by pumping out new models practically every week. So, when we first saw the original Padfone we were impressed but not surprised. The Padfone was the ultimate all in one device, a 4.3-inch smartphone that could slide into a tablet dock to take on slate form which could then dock with a keyboard to become a notebook.
Unfortunately, the Padfone hardly found its way to the international market after being unveiled early this year, but fortunately, you may (hopefully) soon be able to pick up its successor. ASUS has a launch event scheduled in Milan on October 16th, which you can watch live, for the unveiling of the Padfone 2.
The second iteration of the Padfone will have a larger 4.7-inch 720p display, run on a quad-core SoC with LTE connectivity and sport a 13-megapixel rear camera. More importantly, the Padfone 2 tablet dock is now much slimmer and lighter than its predecessor, which admittedly was quite chunky — we're sure to the dismay of owners of the original Padfone smartphone/dock who'll find their devices incompatible with the newer version, but that's life in the fast-moving tech world.
continue reading