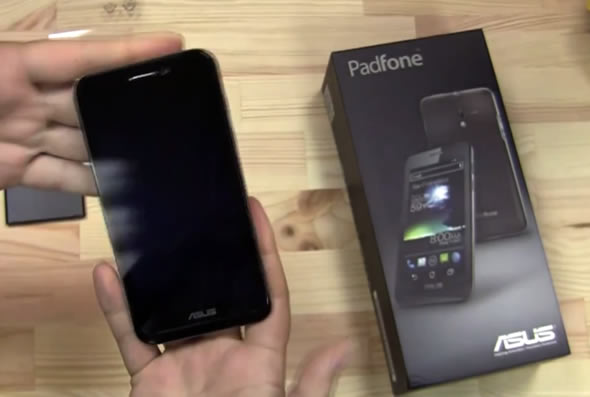 It's exciting enough to take one new device out of the loneliness of its factory box and into the world, but how about three? And then how about if those three devices can morph into each other, giving you a smartphone, a tablet and a laptop.
This is the ASUS PadFone, a 3-in-1 device that go from a 4.3-inch Super AMOLED qHD 960×540 smartphone to a 10.1-inch 1280×800 tablet and then dock with a keyboard to take laptop form. The PadFone is a dual-core Snapdragon S4 device running Android 4.0 Ice Cream Sandwich that was unveiled early this year at Mobile World Congress. It also has an 8-megapixel camera, Bluetooth 4.0, GPS and a variety of other connectivity options, with nothing to be jealous of other high-end smartphones.

On its own the PadFone measures 9.2mm thick and weights 129g, going up to 13.6mm and an additional 724g with the PadFone station tablet dock.
Transforming into different form-factors isn't the only trick the PadFone can do, however. Imagine if while your phone is docked as a tablet or laptop, you receive a call, well ASUS has thought of that too. The PadFone's stylus doubles as a headset, i.e. you speak to the stylus like you would to a phone, so that you can receive calls James Bond-style.
Now we know that all this must seem confusing, and it can only be cleared up by actually seeing the device(s) in action. Well the good folks over at NetbookNews got their hands on the PadFone and related devices and created an exciting 17 minute video of the adventure. Enjoy!