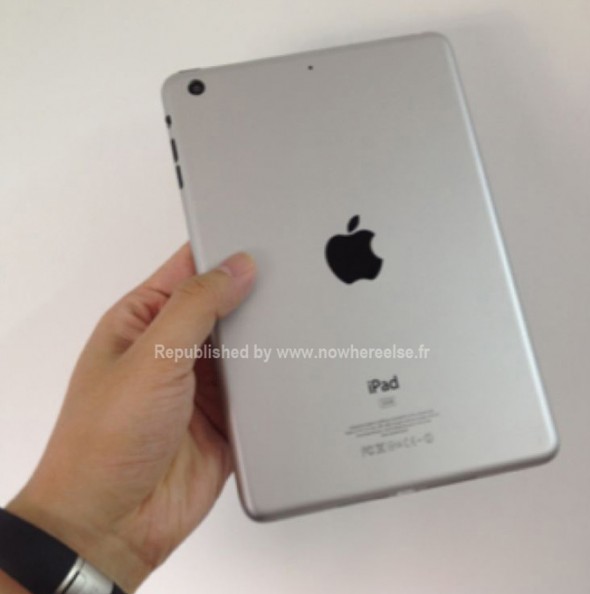 Apple's long-rumored iPhone 5, iPad mini and iOS 6 event is tomorrow and although we've seen purported parts of the new smaller iPad, we had yet to see a finished assembled product.
Now a French website has published a number of photos, which could potentially show the iPad mini. As a reminder, the iPad mini has been rumored to feature a smaller 7.85-inch display with a 1024 x 768 (non retina) resolution, similar to the iPad 2's resolution. The iPad mini would also come with an Apple A5X processor (like the iPad 3) and the new smaller dock connector.
We've included one more picture after the break and will let you make your own conclusions.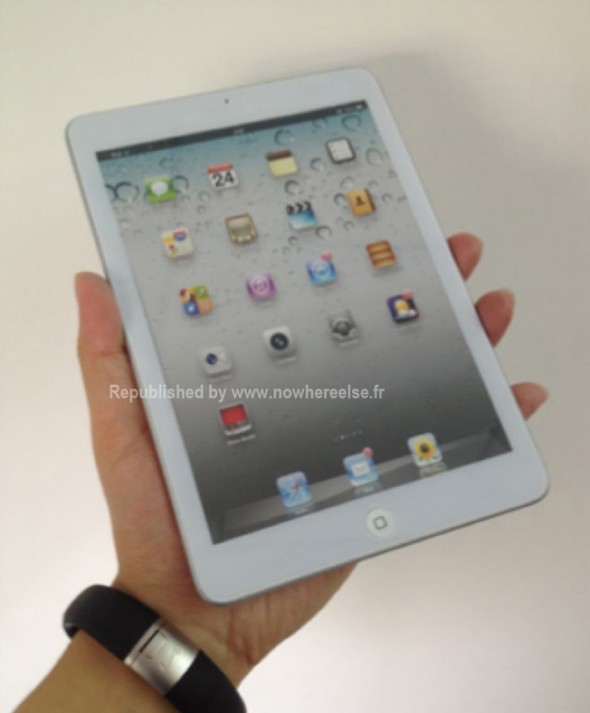 [
nowhereelse
(in French)]