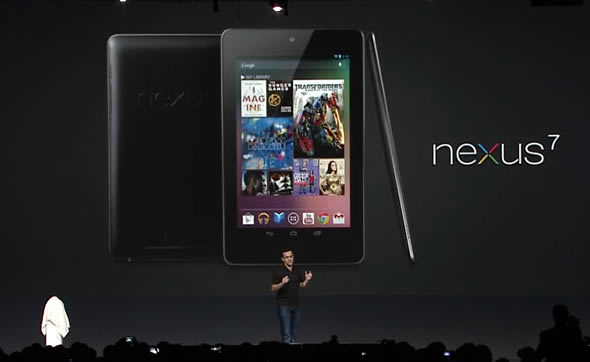 No surprises here. Google has officially unveiled the first Nexus tablet, a 7-inch slate made by ASUS and called the Nexus 7. It will of course launch with Android 4.1 Jelly Bean on-board.
The device comes with a quad-core Tegra 3 SoC with a 12-core GPU, 1.2-megapixel front camera and 1280 x 800 resolution IPS LCD display. The asking price is $199 for the 8GB model and $249 to up that to 16GB. You can order it today directly from Google Play and shipping in mid-July together with the launch of Android Jelly Bean.
It weighs just 340 grams and comes fully loaded with Wi-Fi, Bluetooth, GPS, gyroscope and an accelerometer. Battery life is a decent 9 hours of video play.
The Nexus 7 is a direct stab against Amazon's Kindle Fire, with Google putting content at the forefront of the experience. Oh and it will ship with the Android Chrome browser as standard.
Google is also putting its faith in the Nexus 7 as a portable gaming device, with that 12-core GPU, gyroscope and accelerometer proving a rich gaming experience.