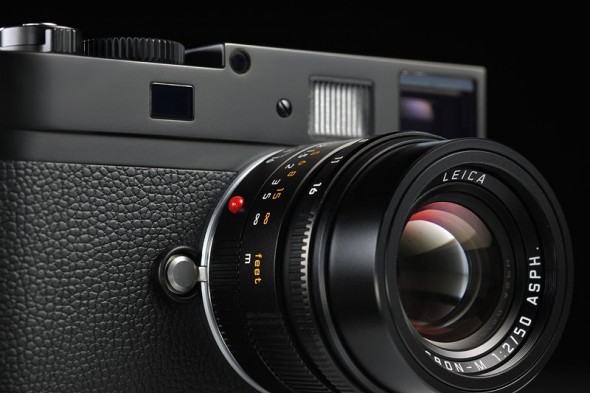 So the rumors were true. Instead of an M10, Leica has just announced a black-and-white only camera, the M Monochrom.
We know that at first look you might think that Leica has gone crazy, but we've already gone through the benefits of a black-and-white only sensor camera before. By doing away with the color filter the resulting images are sharper, have better dynamic range and less noise.

Here's a comparison between black-and-white and color sensor technology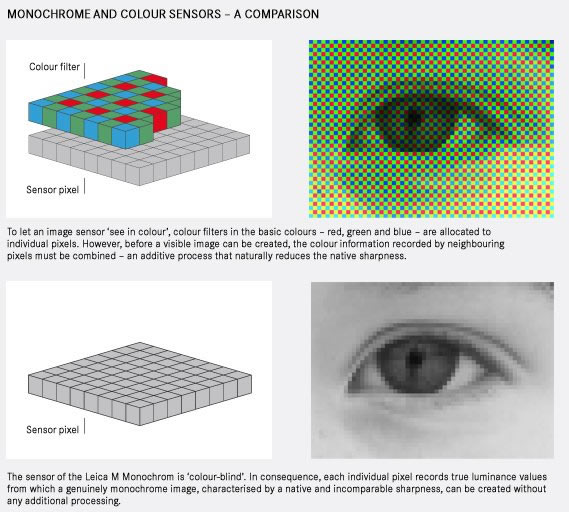 To get to a color image, a filter is placed in front of the sensor comprised of red, green and blue color filters. Light passes through the filter and light intensity is recorded for each color. The information for each color is then used to recompose the color image using an algorithm. With a black-and-white sensor all light hits the sensor and every subpixel matters on its own.
Now in terms of specs, you are looking at an 18 megapixel full-frame sized sensor inside the M Monochrom. The housing is made from one piece of high-strength magnesium alloy, while the top and bottom places are machined from solid brass. The camera is of course compatible with Leica's expansive series of M lenses.
To help you frame you shots, there is an optical rangefinder-type viewfinder and ironically a 2.5-inch 230k dot color LCD.
The Leica M Monochrom in will be available starting July 2012 for $8,000.