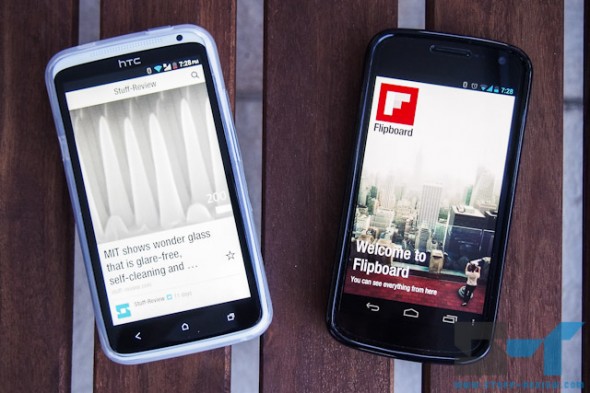 With Instagram on their belts, Android users are slowly, but surely, getting up to speed with their iOS counterparts. Now another iOS exclusive, Flipboard, was demoed running on the upcoming Samsung Galaxy S III.
The app, which pulls together news, your Facebook feed and tweets and presents them in a magazine-style layout, was supposed to be a Galaxy S III exclusive. So the rest of the Android crowd would otherwise have to wait. Well, leave it to the endearing Android developers to leave no wall ubroken. The app has been ripped from a Galaxy S III and the APK file has been posted on xda-developers for all Android users to enjoy.
To get flipping now, simply head over to the original thread here and download the app on your device. Make sure you have "Unknown sources" checked in "Settings" > "Security" and open the file.
We've already loaded it on a Galaxy Nexus and an HTC One X. While it's running pretty smoothly on the former, we're facing a bug on the One X, the flipping animation works but the page is stuck on the same post. In any case we can't expect too much from an app that's not officially out yet, can we?