October 13, 2011 at 4:53 pm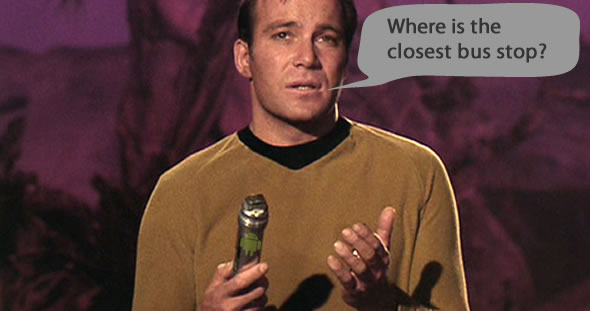 Although it can't yet translate any alien languages (we'll have to find some aliens first), Google Translate for Android can now do speech-to-speech translations in 14 languages. That's right, you can talk to your Android phone, it works in the background and in turn speaks out the translation in the desired language.
The function, called Conversation Mode, had been available in English and Spanish and has now expanded to Brazilian Portuguese, Czech, Dutch, French, German, Italian, Japanese, Korean, Mandarin Chinese, Polish, Russian and Turkish.
The technology is still in alpha, so performance can be sketchy; at least you can't unintentionally start an intergalactic war, yet. The accuracy of the translations will improve as more people use the software and provide feedback.
continue reading