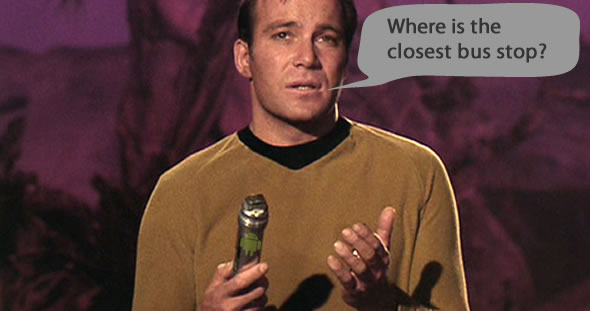 Although it can't yet translate any alien languages (we'll have to find some aliens first), Google Translate for Android can now do speech-to-speech translations in 14 languages. That's right, you can talk to your Android phone, it works in the background and in turn speaks out the translation in the desired language.
The function, called Conversation Mode, had been available in English and Spanish and has now expanded to Brazilian Portuguese, Czech, Dutch, French, German, Italian, Japanese, Korean, Mandarin Chinese, Polish, Russian and Turkish.
The technology is still in alpha, so performance can be sketchy; at least you can't unintentionally start an intergalactic war, yet. The accuracy of the translations will improve as more people use the software and provide feedback.

I can think of many occasions where a function like this can be lifesaving, but unfortunately its use is limited as Google Translate requires an active network/data connection, so it sort of leaves you in the cold when you are travelling in a foreign country with no data access.
To get conversational, download Google Translate from the Android Market or update to the latest version available now. The latest version is now also optimized for larger screens, like those found in tablets, that is.
[
Google Mobile Blog
]