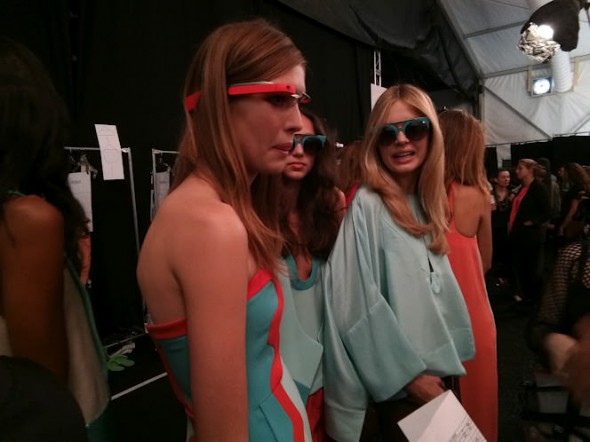 We've seen Google's augmented reality eyewear in a variety of situations, worn by Google co-founder Sergey Brin at a charity event, in a TV interview with X Lab founder and even donned by skydivers parachuting on Moscone Center during Google I/O 2012 that saw the introduction of Android 4.1 Jelly Bean, but each time it was under then confines of Google's own universe.
Well now Project Glass has broken free and has taken on the catwalk at New York's Fashion Week. Diane von Furstenberg partnered with Google and the augmented reality glasses were donned by models backstage and on the runway and by members of the production team for the past week. The glasses were also donned by the designer herself who was seen sitting next to Sergey Brin during the DVF show.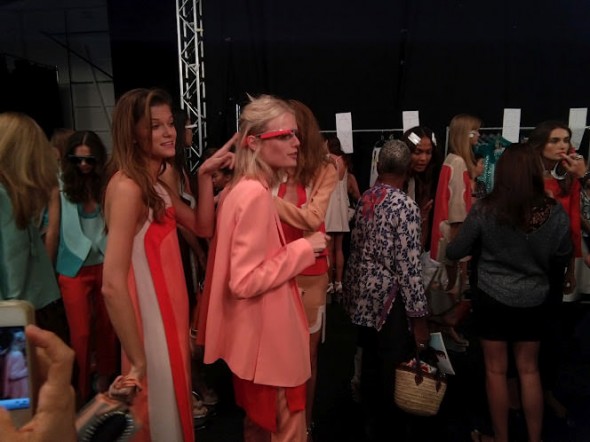 Brin stated, beauty, style and comfort are as important to Glass as the latest technology. We are delighted to bring Glass to the runway together with DVF.
The augmented reality glasses, which offer the ability to take photos and video, have been used to capture the creative process behind the designer's catwalk show and the result, titled "DVF through Glass", will be screened on the label's YouTube and Google+ pages this coming Thursday, September 13.
I am so excited to introduce Glass to the fashion world and use this revolutionary technology to give everyone a unique perspective into fashion, said Diane von Furstenberg of the collaboration with Google.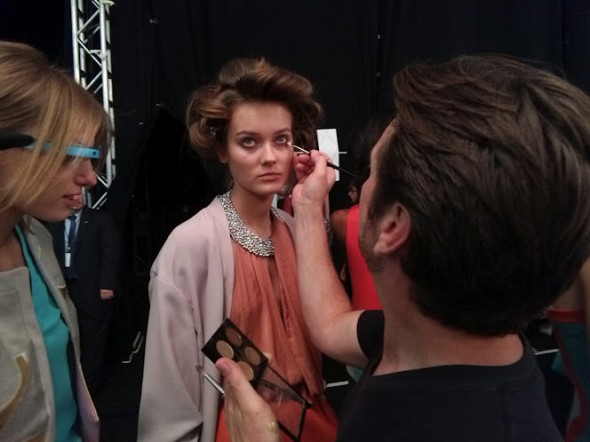 Related articles: