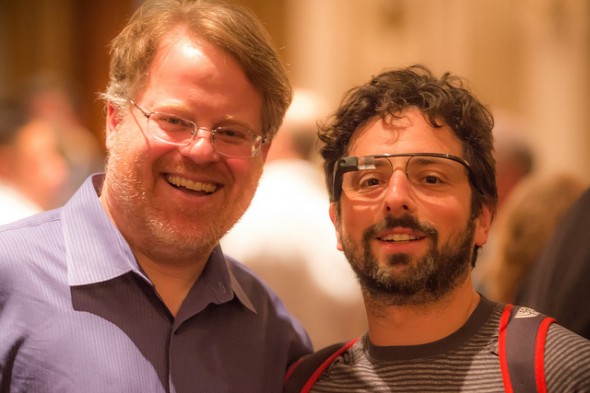 While revealing Project Glass, the company's project to create augmented reality glasses, Google made known that it will be publicly testing devices. Well it didn't take too long for the first pair of prototype eyewear to to be spotted in the wild. The glasses were donned by none other than Google co-founder Sergey Brin at a Dining in the Dark charity event.
Rackspace's Robert Scoble spotted Brin wearing them and joined him in the above picture. Robert noted that the glasses looked very lightweight and although Brin was wearing a backpack they seemed to be self-contained. Although Brin refused to lend them to Robert, he did see images flashing in the small transparent glass display.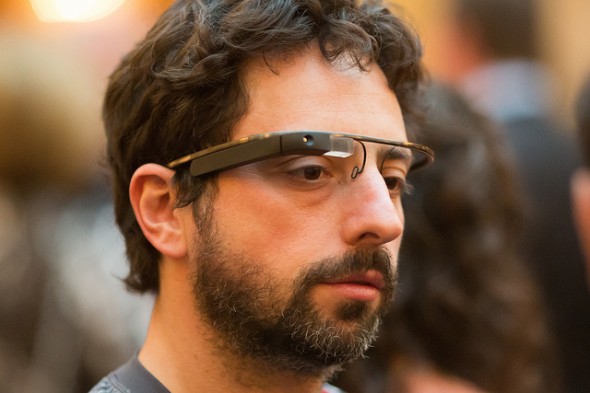 Robert posted this on Google+:
He quickly told me it is a prototype. I saw a bluish light flashing off of his right eyeball. I could only guess that my Google+ profile flashed up, or maybe some PR voice said "stay quiet" or something like that.

But the glasses are real. Very light looking. Most of the people around us had no idea that these glasses are pretty special.
Here is a close-up below of the device showing the thickness of the viewfinder, the camera and the tiny enclosure which we assume houses the electronics and battery. It's incredible that Google has managed to fit everything in such a lightweight device.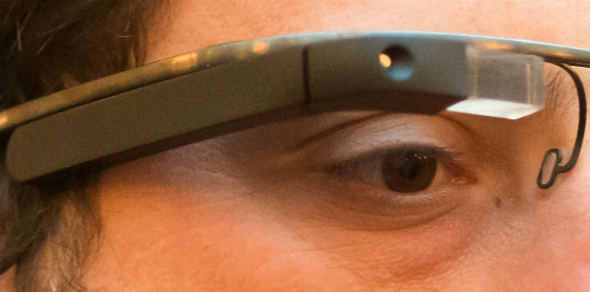 Robert Scoble also twitted:
Sergey wouldn't let me wear the Google Glasses but I could see they were flashing info to him. I so want one of these!
Obviously this is a very early prototype of the glasses, and it will be a long time until you and me are able to get a pair, unless you can befriend Sergey that is.
UPDATE: Updated with high resolution images.
[image credit
Flickr
, Robert Scoble
on Google+
]