January 1, 2012 at 6:48 am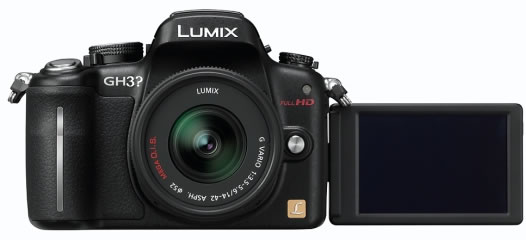 We have to foreword our report by saying that it's mere speculation based on information we've received. What we've been hearing from a couple of European retail sources, is that the current Panasonic GH2 has come to an end-of-life (EOL) and brick-and-mortar stock has dried up in anticipation of a successor.
The Panasonic GH2 Micro Four Thirds (MFT) mirrorless interchangeable lens camera (MILC) was announced in September 2010 at Photokina in Germany. It's Panasonic's higher-end MFT shooter with a 16.05-megapixel sensor, built-in EVF, advanced manual controls, articulated touchscreen and amazing video capabilities. In fact it has become an incredible creative tool for aspiring videographers. We've covered how the GH2 has been hacked into recording video at an insane 176Mbps and 12,800 ISO.
Though there were hopes for one, there was no successor to the GH2 in 2011; Panasonic debunked any rumors in September. However, the company also indicated, through the mouth of Ichiro Kitao, the head of Panasonic's camera division, that the GH line had become their flagship and that they would certainly be looking for a 2012 refresh.
continue reading