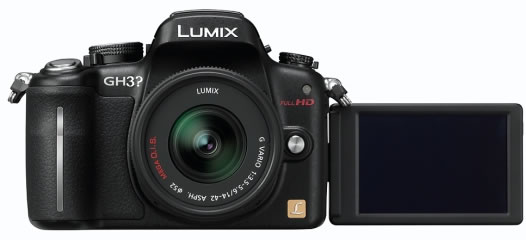 We have to foreword our report by saying that it's mere speculation based on information we've received. What we've been hearing from a couple of European retail sources, is that the current Panasonic GH2 has come to an end-of-life (EOL) and brick-and-mortar stock has dried up in anticipation of a successor.
The Panasonic GH2 Micro Four Thirds (MFT) mirrorless interchangeable lens camera (MILC) was announced in September 2010 at Photokina in Germany. It's Panasonic's higher-end MFT shooter with a 16.05-megapixel sensor, built-in EVF, advanced manual controls, articulated touchscreen and amazing video capabilities. In fact it has become an incredible creative tool for aspiring videographers. We've covered how the GH2 has been hacked into recording video at an insane 176Mbps and 12,800 ISO.
Though there were hopes for one, there was no successor to the GH2 in 2011; Panasonic debunked any rumors in September. However, the company also indicated, through the mouth of Ichiro Kitao, the head of Panasonic's camera division, that the GH line had become their flagship and that they would certainly be looking for a 2012 refresh.

From what we've been hearing, the GH3 (or GH2 successor) would mainly be featuring an updated high-resolution electronic viewfinder (EVF) and a new sensor with better low-light performance. Sony broke new ground in 2011 with their amazing 0.5-inch 2359k dot OLED EVF, which we saw in the Sony Alpha A65, A77 and the NEX-7. Panasonic would certainly want to match or beat this resolution. The recently announced LVF2 external EVF for the Panasonic GX1 has a 1440k dot display, which is a huge upgrade from the LVF1, but still not up to spec with the Sony cameras.
It's been rumored that Panasonic has been working with Epson to get a higher resolution, fast refresh rate EVF to the market on the GH3. Below is a view through the excellent Sony A65 OLED EVF: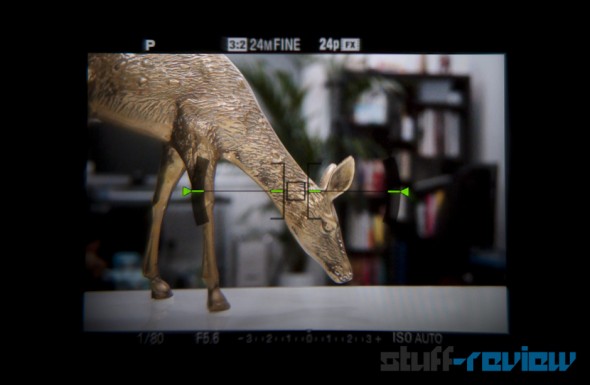 Panasonic's Kitao had admitted that with the GH2 the emphasis had been on megapixels rather than low-light performance but we would be seeing a shift in focus, for the better, in the GH3. Rumor has it that the GH3 will feature a new sensor with better low-light performance. Of course, we are used to high-end video capabilities from Panasonic's GH line, so expect advances on that front as well.
Now back to a potential announcement and release date. It would seem from retail sources that something new is coming from Panasonic on the GH front. The GH2 14-42mm lens kit has also recently dropped to $900 and £600 online. Now it could be that we might be seeing new GH2 lens kits featuring Panasonic's X series lenses, like the LUMIX G X VARIO PZ 14-42mm f/3.5-5.6 power zoom lens. This makes sense as the new lenses are better suited for video. But, we could also be close to a GH3 announcement, and it makes sense that Panasonic would want to take advantage of the event's extended coverage and show it off at CES 2012 this January in Las Vegas. If we do see a GH3 announcement, the final release date might still be a few months off as Panasonic is infamous for their long delays in releasing the previous GH cameras. If the GH3 doesn't surface at CES then the next big date on the calendar is in September at Photokina.
To wet your appetite, here are some videos shot with the hacked GH2: