September 8, 2011 at 4:08 pm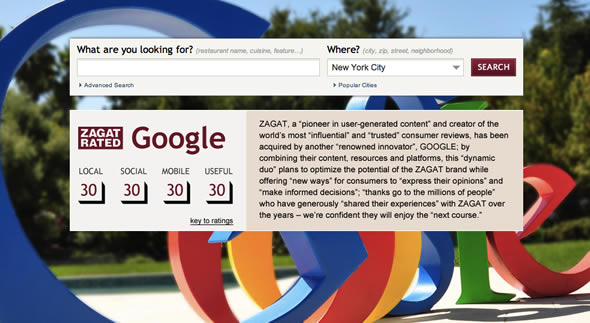 Zagat is best known for its pocket-sized, burgundy colored, restaurant guidebooks offering reviews and recommendation based on the feedback from 350,000 surveyors around the world. Zagat also operates a website sharing the same crowd-sourced expertise. Today Google and Zagat Survey announced the acquisition of the latter and its inclusion in Google's growing family.
Although the move is unexpected, it does make a lot of sense; Google needs the expertise and trusted opinions for its Maps/Places products and Zagat needs the traffic that Google can provide. I've used both Zagat printed guidebooks and its website and I've found the reviews to be mostly on the ball. I also love the convenience of discovering new restaurants and cafes on my smartphone using Google Places but honestly the reviews are hit-or-miss.
Zagat was founded in 1979 by Tim and Nina Zagat as a sort of social experiment, and now the company's 30 point scale ratings include restaurants from around 100 countries. The terms of the deal with Google haven't been disclosed.
continue reading