January 20, 2012 at 5:09 pm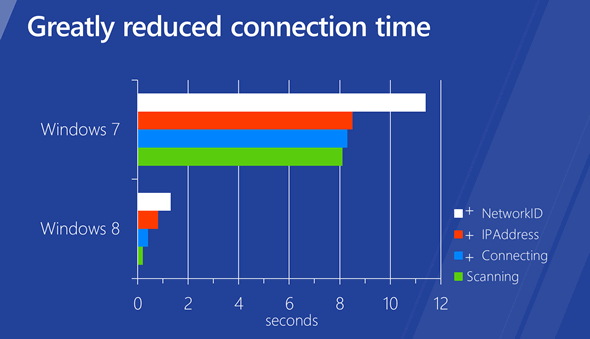 Microsoft has put a lot of attention on making things simpler, smarter and faster in its next personal computer operating system. We have no doubt that Windows 8 will be a huge improvement over the already excellent Windows 7.
One the most confusing and frustrating things, on any computer, centers around wireless connectivity. Microsoft, in its latest post on the official 'Building Windows 8' blog, tackles all the improvements we'll see with regards to Wi-Fi and mobile broadband (3G and 4G) connectivity. It's also a recognition that we are moving towards a mobile future and Microsoft has re-built the wireless networking stack from the ground up.
In short, Windows will show all Wi-Fi and mobile broadband networks in one user interface. You can prioritize Wi-Fi networks over usually slower and perhaps costly mobile networks, so when your computer discovers a favored Wi-Fi network, it will disconnect you from mobile networks and power-down the mobile device to save you power. Connecting to a mobile network should now be as simple as Wi-Fi connectivity, just insert a SIM card and Windows should handle the rest. You can also manually turn individual radios on and off and disable all radios at once in the new "airplane mode".
continue reading