October 23, 2011 at 9:21 am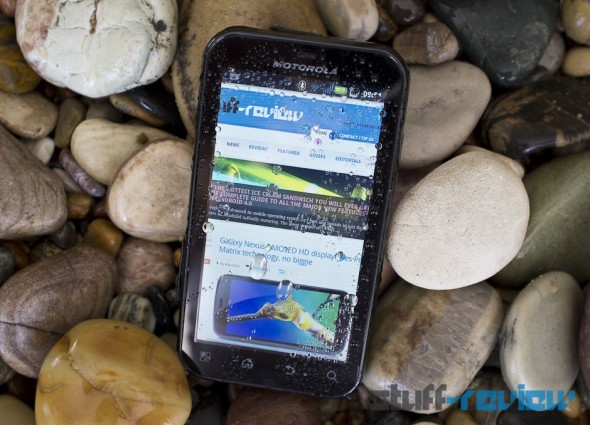 Rugged phones had been monstrous beasts that could do nothing more than send and receive calls and messages. Motorola pretty much created the rugged smartphone space and last year introduced the Motorola Defy. The Defy looked very normal — which is a good thing — with the added benefit that it was 'life-proof'. A year later, Motorola released the Defy+ (Plus), which is for all intents and purposes the same as the original Defy, with two key improvements: a faster 1GHz processor and a more recent version of Android, 2.3 Gingerbread.
The Defy+ is a mid-range 3.7-inch Android smartphone, and everything on it shouts average. But for its class and price it's a really well executed device. It currently retails in Europe for around €240 or £240 ($360) sim-free, while it hasn't yet reached American shores. The original Defy was available on T-Mobile for $99 on contract.
Motorola also makes military grade rugged phones, like the Admiral; the Defy+, although not military grade, is water, dust and scratch resistant, and much more stylish. Note it's water resistant, but not waterproof. In a sense it's a standard Android phone that has been inoculated against the weather and active and demanding lifestyles.
continue reading