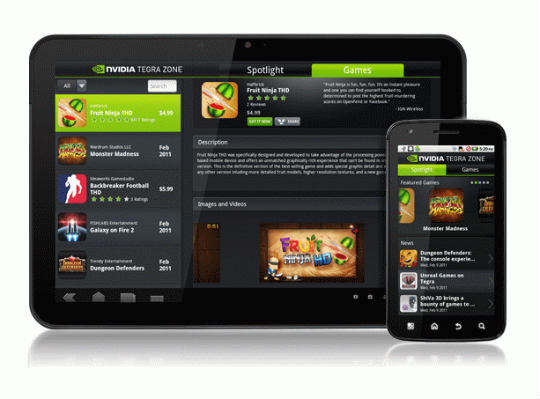 NVIDIA has just announced that its promised application, Tegra Zone, is now live on the Android Market. NVIDIA's Tegra 2 chips, inheriting from the company's DNA, can handle high performance 3D graphics effects and while the Android Market is full of games that don't yet take advantage of such power, the company's app lets you extract the few games that are optimized for the platform.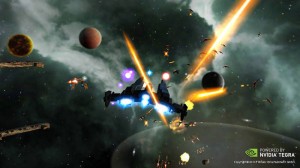 The app shows a, still very limited, list of optimized games together with reviews, screenshots, HD trailers and hands you to the Android Market once you're decided to buy and download a game. Games now available include, Dungeon Defenders HD, Galaxy on Fire 2 and Vendetta Online.
Anybody can download the application but of course it's only really useful to those select few sporting a Tegra 2 chipset; looking at you LG Optimus 2X, Motorla Atrix 4G and Motorola XOOM lucky owners out there.
[
Android Market
]