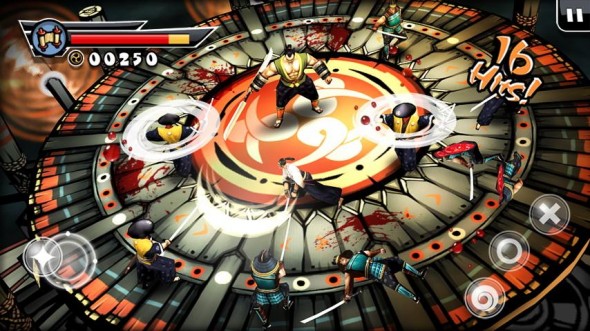 While Samurai II: Vengeance started its life as a Tegra powered only Android game, it has just been released for all Android devices (except the HTC Sensation and Evo 3D, for now). We've taken the game for a run and we can surely say it's one of the best executed games so far on Android.

Nice plot, displayed as manga dialogue, combined with a great 3D world and reactive controls in an amazingly compact package.
It is not a free game, but for a going price of $2.86 or €1.99 it could be your best buy for today. We've also done a test drive on the Nook Color and the game runs well and looks amazing on the bigger screen; we'd recommend setting CPU tuner (if you're running it) to performance.
[
Android Market – Samurai II: Vengeance
]