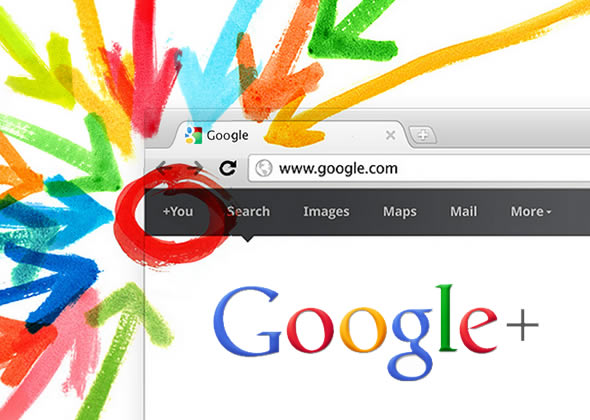 Google has taken the wraps off it's latest and greatest social enterprise, titled Google+. While Google is no stranger to social, this is its most comprehensive endeavor yet, and all out attack against Facebook. Indeed, past attempts only covered narrow social aspects (RIP Google Wave), while Google+ is trying to encompass a whole lot more, like group messaging/chatting, photo and video sharing and of course keeping in touch and sharing with friends.
We think, that, this time it might actually work for Google, and not only because of the quality or the features of the offering, but also because of the hordes of people waiting to jump ship from Facebook. Although Google is no angel, but rather a listed profit-seeking company obsessed with indexing and cataloging everything, Facebook has taken a lot of heat for its privacy practices, or lack of.
A simple browse around the news reports today and visitors' comments show how many people are anxiously waiting to help Google provide Facebook with some much needed competition. Before you go running to register though, note that for now, Google+ is an invite only service, and that means you'll have to register your interest and Google will send you an invitation email (no you can't get an invitation from someone who's already in Google+).

So here's how Google has sliced and diced it; the first five features of Google+:
First there's 'Circles', which basically allows you to add and segregate your contacts between different, erm…. circles, and then share different parts of your life with your individual Circles. Well maybe a video can illustrate this better:
The idea behind Circles is great and the implementation visually straightforward. Facebook has been notorious for sharing the wrong things with the wrong people and it's a really arduous task to put walls up between e.g. your work, your friends and your acquaintances. Google+ comes in with walls up and ready, and these walls are called Circles.
Then comes 'Huddle' which brings group texting/chat for those tough group decisions (a.k.a. what movie to watch at the cinema); and 'Hangouts' which is, well, a video chat hangout:
Combine that with photo and video sharing courtesy of 'Instant Upload'–nothing earth-shattering here:
Finally 'Sparks' which is a discovery and recommendation engine, where you register your interests and get customized updates:
Everything comes together in the 'Stream', which sounds (and looks) very much like Facebook's news feed. In fact Facebook users will not be unfamiliar to Google+'s layout. Don't get us wrong, we think it's a great idea to present users with an interface they are already accustomed to.
However Google's main challenge is building a critical mass; there is no point in being part of a social network if your friends are not there. Yes, Google can pull the early adopters, the curious, the privacy concerned and Facebook haters but it really has to leverage on it's general user base to pull through. That's where the rest of Google's products come in, and Google has a huge registered user base (Gmail, Picasa, Youtube and the rest) and that's where it can tie everything up; though it's not clear yet how Google can integrate it's other products with Google+.
Google's foot in the door however is mobile, people spend increasingly more time on portable devices, communicating and sharing things and Google owns the space of the fastest growing community, Android.
Upon it's launch, Google is already offering an Android app for Google+, with an iOS app on the way. The app allows you to: post text updates, share photos and video, and of course your location, see your Stream (a.k.a. news feed) and group message on Huddle. The missing link and perhaps most anticipated feature on mobile is, of course, video chat. Lucky Gingerbread 2.3.4+ users can already video chat on Google Talk (if they can get their friends to sign-up) but we'd imagine this to be one of the first parts to be integrated within Google+.
Now, what's left to be seen, is what others have to say, in response to Google's move of securing another chunk of space in the cloud. Facebook won't be alone in spending more time in its conference rooms this summer, Microsoft, which also owns a small part in Facebook, has an interest in keeping users out of Google's indexing all fingers.
[
Google+
,
Google+ Android app
]