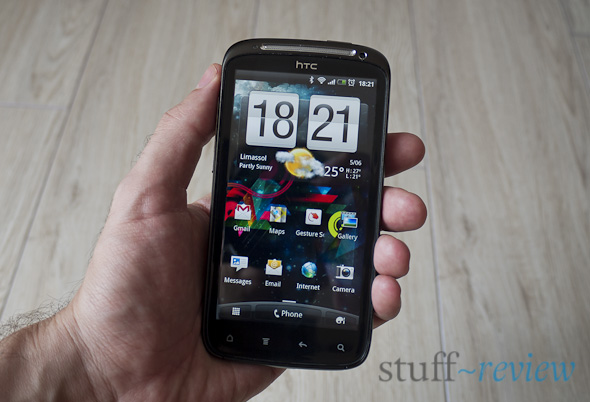 HTC Sensation owners in Europe are slowly getting an over-the-air (OTA) update to Android 2.3.4. The update is being rolled out to different countries in stages, so don't worry if you haven't yet received a notification for the update — though it might help going to 'Settings > About Phone > Software updates' and pressing 'Check Now'. Mind you the update is for unbranded, i.e. not carrier specific, handsets. Branded handset owners might have to wait a bit longer for the update to be rolled out by their carriers; we will post a guide on how-to change your carrier ID so that you can get the update now.

HTC, as always, is mum about what has been changed/fixed in the latest version. The 41MB update is said to bring "several bug fixes" though we are also hearing that the phone and HTC's Sense 3.0 skin feel snappier. This update could also possibly be the one opening the way for HTC's official unlocking tool.
Of course Android 2.3.4 is also the one that brought video and voice chatting to Google Talk, so if you are a GTalk user you will be well off with this update.
We haven't tested the new software yet but we will update you when we have and be sure to let us know of your experiences in the comments.