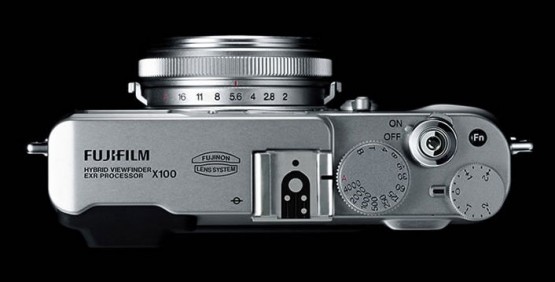 The Fuji X100 is a fantastic camera that takes amazing low-light pictures, but like most works of genius, it has its quirks. The most frustrating of all, as we've found out, is macro (close-up) auto-focusing, it's really slow and it doesn't always focus correctly.
Fujifilm has just released an update for the camera which is said to improve macro auto-focus performance and also includes a couple of software fixes — full info after the break.
To check which firmware version you are running, turn on your camera while holding down the 'DISP/BACK' button. To update, download the update file here, copy it to an empty SD card, insert the card in your camera and then switch it on while holding the 'DISP/BACK' button. The camera should then guide you though the firmware update.

The firmware update Ver.1.11 incorporates the following:
Performance of auto focus at near distance has been improved.
When "SHADW TONE" is set to "MEDIUM SOFT" or "SOFT", live view in LCD may display with abnormal pattern (so-called "solarisation") just after pressing the shutter halfway. This update improves the phenomena.
When self-timer mode is selected, focus and exposure (AE/AF) are set just after pressing the shutter button and these
[Fujifilm]