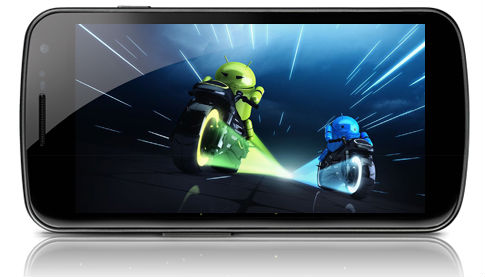 For anyone who hasn't yet heard of the Samsung Galaxy Nexus, it's going to be the first device to carry Android 4.0 Ice Cream Sandwich. It's also a large screened, 4.65-inch, Super AMOLED HD curved beauty. We've already discussed how Samsung managed to achieve a 1280×720 HD resolution on the AMOLED screen using PenTile Matrix technology and any caveats that might entail. Well there has also been a lot of discussion whether the Galaxy Nexus features the scratch resistant and durable Gorilla Glass to protect its large display.
Corning, the makers of Gorilla Glass, have now confirmed through Twitter that the Galaxy Nexus doesn't use their trademark technology.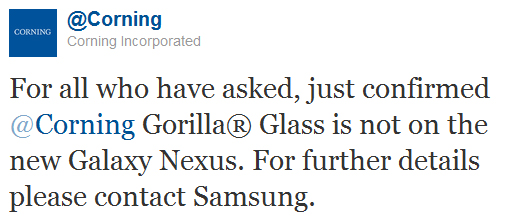 Although this is unfortunate, Samsung has come back to confirm that the Galaxy Nexus just uses another type of 'fortified glass', although the company isn't being more specific. The only thing left to do now is to wait and see what happens to the first few Galaxy Nexus' that fall to the ground.
[
Twitter
,
Android and Me
]