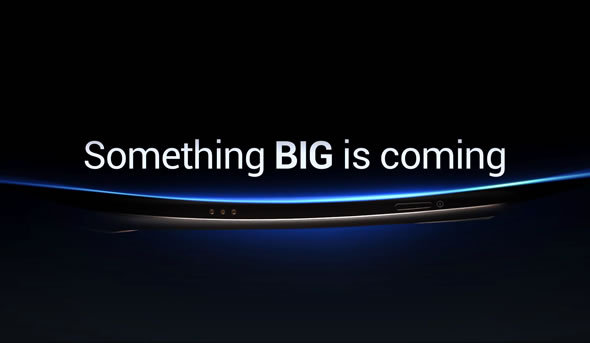 Next Tuesday, 11th of October, Samsung has another Unpacked event scheduled, this time headed for San Diego, California. The big news is that, this might be one of the most important moments for the Android ecosystem, the unveiling of the first Android 4.0 "Ice Cream Sandwich" device: the Nexus Prime. Samsung has released a teaser video for the Unpacked event (which you can find after the break) showing a curvy smartphone with docking pins, citing "Something BIG is coming" and a Google logo making friends with a Samsung logo.
We've already reported on the rumored specs for the Nexus Prime, i.e. the device could sport a 4.6-inch Super AMOLED 1280×720 HD resolution display, 1.5GHz Processor, 5MP back and 1MP from cameras and shoot 1080p HD video.

Well, BGR has come up with a full spec sheet for the device, which, they are claiming to have received from an unnamed source. They confirm a 4.65-inch Super AMOLED 1280×720 HD device running a 1.2GHz dual-core TI OMAP 4460 Cortex A9 processor; take this with a bit of salt, as Samsung's own Exynos chips are some of the fastest out there so it wouldn't be shocking to see their own chip in Android's new king). The Nexus Prime will have NFC capabilities and either LTE or HSPA radio depending on carrier, a 1,750 mAh battery, 1GB of RAM with 32GB of built-in storage.
Finally, the frozen desert named smartphone is claimed to be a Verizon exclusive in the U.S., which would explain why Verizon skipped on the Samsung Galaxy S II. The Nexus Prime, similar to all other Nexus devices so far, will run a pure Google Experience — that is no customized UI or modifications such as Samsung's TouchWiz.
Update:Well, well, what do we have here. GSM Arena claims to have been contacted by a Google insider, who knows a thing or two about the Nexus Prime, and has provided a beefier spec list. We already voiced our skepticism on the previously rumored TI chipset, GSM Arena is now indeed claiming that the Nexus Prime will run a Samsung own Exynos 1.5Ghz processor. The battery is said to be holding a 2,050mAh charge, good for at least a whole day, while the camera could be an 8MP one. Time will only tell!
[
BGR
]