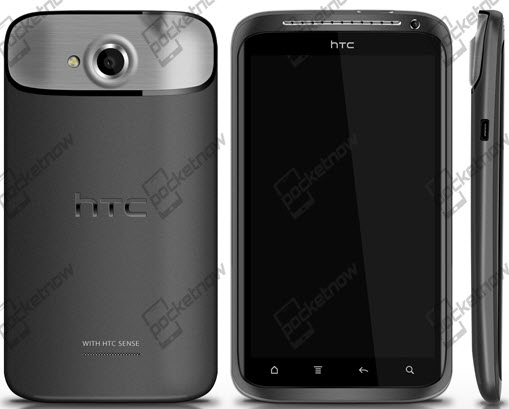 Dual-core smartphones are so yesterday, when you can have quad-core wonders that is. And here we have our first rumor of a new HTC device the Edge, which is said to run on an Nvidia Tegra 3 1.5GHz 1.3GHz quad-core processor. So if you were getting comfy with the idea of having the latest and greatest Android smartphone like the Samsung Galaxy Nexus, HTC Rezound or Motorola Droid RAZR, know that their reign will end soon (well not until early 2012 at least).
So the HTC Edge is said to have a 720p HD 4.7-inch display, an 8-megapixel 28mm f/2.2 lens with rear backlit sensor camera, 1GB of RAM and measure only 10mm thick. It's supposed to have 32GB of storage and Bluetooth 4.0, though no word on an LTE or HSPA+ radio. Sounds like a dream, huh?
Of course no word whether it will ship with Android Ice Cream Sandwich, though since HTC is already upgrading a host of smartphones to ICS in early-2012, we would consider it a done deal.
The HTC Edge is expected to arrive in early to mid-2012, if the rumors are right that is.

[
Pocketnow
]