April 13, 2012 at 12:08 pm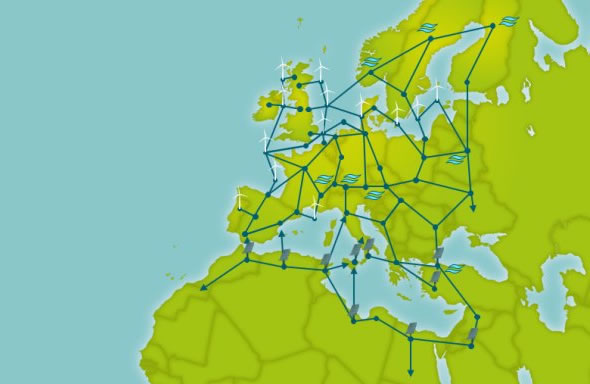 Contrary to the Stanley Kubrick reference there is actually nothing wrong with building a supergrid. In fact, it's actually a fantastic idea. A supergrid is an electric power grid on a mega-scale that connects various countries together, moving electricity from where there is excess supply to where there is demand.
The supergrid in question is an envisaged European high-voltage direct current (HVDC) cable power grid connecting different regional countries, Iceland and even North Africa and the Middle East.
We've talked about the supergrid being a great idea, and connecting different countries together in one big grid means: better energy security and reliability, better and more efficient use of the region's renewable energy resources and energy generation capacity, which would translate to lower cost of electricity throughout Europe.
continue reading