September 16, 2011 at 4:50 am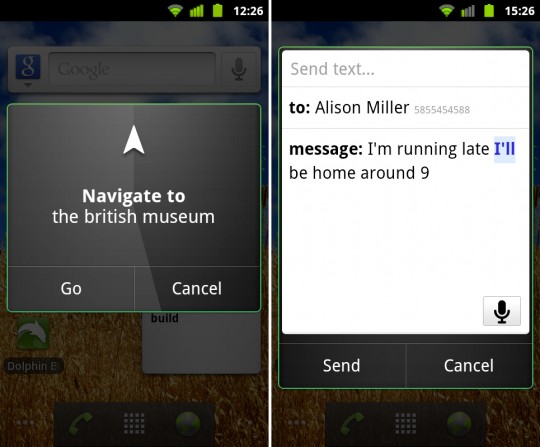 Android users in Europe can now get talky with their smartphones. Google last year, had introduced Voice Actions as a way of controlling your Android device with your voice. We've already covered how you could perform all sorts of tasks, such as sending emails, calling contacts or searching, using your voice. Unfortunately voice recognition until now was limited to English (and mainly US English).
Google just released a new version of Voice Search for Android with voice actions in French, Italian, German, Spanish and specifically tailored British English. As usual, check the Android Market for the latest version of the app. To use, launch Voice Search by keeping the Android search button (the one that looks like a magnifying glass) pressed for a few seconds, or if you have the Google Search widget on your homescreen touch the microphone icon.
Google lists the following commands, though you could also try 'listen to' and 'alarm':
send text to [contact] [message]
call [business]
call [contact]
go to [website]
navigate to [location/business name]
directions to [location/business name]
map of [location]
A video of how it all works is after the break, yay!
continue reading