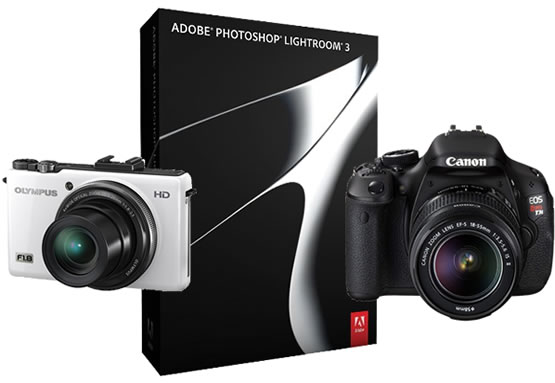 Abode Labs have just made available Release Candidates (RC) of Lightroom 3.4 and Camera Raw 6.4. Besides a number of bug fixes the new versions bring new camera RAW support.
Specifically in this RC there is native RAW support for:

Hasselblad H4D-40
Canon Rebel T3i – EOS 600D
Canon Rebel T3 – EOS 1100D
Olympus E-PL1s
Olympus E-PL2
Olympus XZ-1
Samsung NX11
RC means that the software is stable and pretty close to release with most bugs already ironed out. So if you have one of the above cameras you can safely give Lightroom 3.4 a try or use Camera Raw 6.4 in Abode Photoshop CS5.
The latest version also brings a large number of new native lens profile support from the likes of Canon, Sigma, Tamron, Nicon and Leica. The final releases could have additional corrections or camera support. You can download the RCs below now.
[
Adobe Blog
,
Adobe Lightroom 3.4 RC download
,
Adobe Camera Raw 6.4 for Photoshop RC download
]