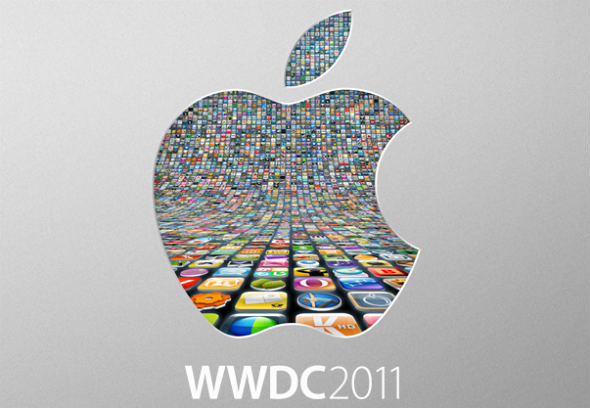 We are used to Apple being very secretive about new products and services, keeping everything in the shadows until a big media event. So the first surprise to come in anticipation of this year's Apple Worldwide Developers Conference, being held on June 6-10, is Apple formally putting out a press release announcing iCloud prior to the event's keynote speech.

iCloud is Apple's much rumored cloud music streaming service. What we know so far is that it we will probably be a fee based service either stand-alone or tying up with Apple's MobileMe. The way it is supposed to work is that it will scan and mirror your iTunes library, no lengthy upload process required, and will actually allow you to play your tracks from the cloud in high quality.
Steve Jobs is also set to take the wraps off Apple's next generation operating system for handheld devices–iPhone, iPad, iPod Touch–iOS 5 and Mac OS X Lion for personal computers.
Now we won't be any more surprised if he has another ace up his sleeve.
Press release:
Apple to Unveil Next Generation Software at Keynote Address on Monday, June 6
CUPERTINO, California—May 31, 2011—Apple® CEO Steve Jobs and a team of Apple executives will kick off the company's annual Worldwide Developers Conference (WWDC) with a keynote address on Monday, June 6 at 10:00 a.m. At the keynote, Apple will unveil its next generation software – Lion, the eighth major release of Mac OS® X; iOS 5, the next version of Apple's advanced mobile operating system which powers the iPad®, iPhone® and iPod touch®; and iCloud®, Apple's upcoming cloud services offering.
WWDC will feature more than 100 technical sessions presented by Apple engineers. Mac® developers will see and learn how to develop world-class Mac OS X Lion applications using its latest technologies and capabilities. Mobile developers will be able to explore the latest innovations and capabilities of iOS and learn how to greatly enhance the functionality, performance and design of their apps. All developers can bring their code to the labs and work with Apple engineers.
For more details, visit the Apple Worldwide Developers Conference 2011 website at developer.apple.com/wwdc.
Apple designs Macs, the best personal computers in the world, along with OS X, iLife, iWork and professional software. Apple leads the digital music revolution with its iPods and iTunes online store. Apple has reinvented the mobile phone with its revolutionary iPhone and App Store, and has recently introduced iPad 2 which is defining the future of mobile media and computing devices.