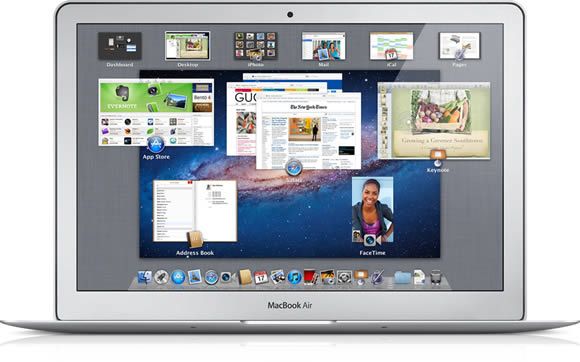 During today's earnings call, Apple CFO Peter Oppenheimer, has announced that the latest Mac OS X Lion will be available tomorrow exclusively from the Mac App Store.
Lion will be available to Mac users as a 4GB downloadable update for a $29.99 price tag. The latest Mac OS X version is bringing 250 new features including additional multi-touch gestures, full-screen apps and the new Mission Control and Launchpad — allowing better control of your desktop and applications.

If you are planning to upgrade your Mac tomorrow, make sure:
That your Mac complies with the minimum specifications, i.e. has an Intel Core 2 Duo, Core i3, Core i5, Core i7 or Xeon processor. To find out, click on the Apple icon at the top left of your screen and then choose 'About This Mac'.
That you are already running the latest version of Snow Leopard. Click on the Apple icon again and now choose 'Software Update' to update your OS.
To install OS X Lion, open the Mac App Store tomorrow and after purchasing the upgrade, follow the on-screen instructions to install it.
If you want to avoid the 4GB download on a slow home connection, you can head over to a local Apple Store where you can download Lion OS X over their speedy connection. Alternatively update USB drives should be available in August from the Apple Store.
[
Apple Mac OS X
]