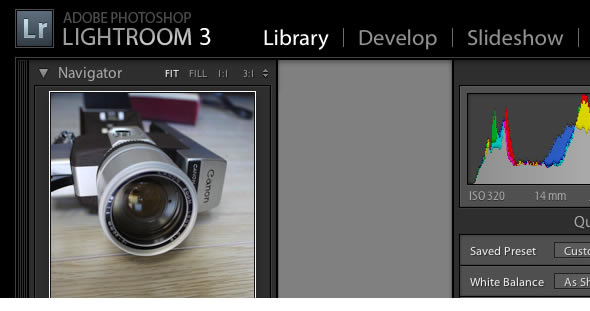 Adobe has just made available, for download, Release Candidates (RCs) for Adobe Lightroom and Camera Raw with RAW support for a number of new cameras. If you have one of the latest digital cameras from Olympus, Panasonic, Sony, Fuji or Phase One, and have been itching for RAW support from Adobe, this latest update should cover you.
The RCs also bring lens profile support for an additional 26 lenses from the likes of Canon, Hasselblad, Nikon, Sony, Pentax and Sigma including the Canon EF 14mm f/2.8 L USM. The updates also include a number of bug fixes and improvements.

New cameras with RAW support now are:
Fuji FinePix F600EXR
Olympus E-P3
Olympus E-PL3
Olympus E-PM1
Panasonic DMC-G3
Panasonic DMC-GF3
Phase One IQ140
Phase One IQ160
Phase One P40+
Phase One P65+
Sony Alpha NEX-C3
Sony SLT-A35
The Lightroom 3.5 RC will install alongside your existing version of Lightroom so you can safely download and install now. In any case RC status means that the software is stable and pretty close to release with most bugs already ironed.
[
Adobe Lightroom 3.5 RC download
,
Adobe Camera Raw 6.5 for Photoshop RC download]