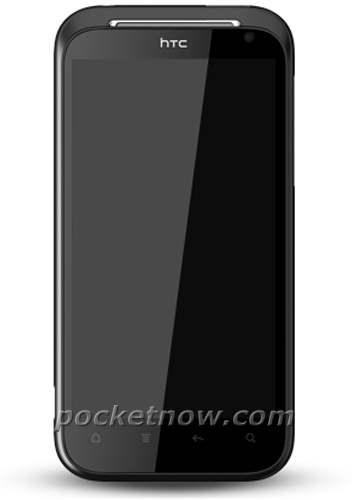 It seems that the HTC Sensation XE's reign will be short-lived. Rumors, and images, have been going around, of a new flagship Android smartphone by the Taiwanese manufacturer, named HTC Vigor.
The Vigor is rumored to bear some similarities with the Sensation XE, that is a 4.3-inch screen, dual-core 1.5GHz processor and Beats by Dr. Dre audio mode with matching earbuds. However, the HTC Vigor is believed to feature a 720p HD resolution (1280 x 720); that means a retina display worthy 342 ppi density, beating even the iPhone 4's 330 ppi.
The phone will also have 1GB of RAM, 16GB of internal storage, 8-megapixel rear and 2-megapixel front-facing cameras. It is also said to run the new HTC Sense 3.5 UI on top of Android 2.3.4 Gingerbread.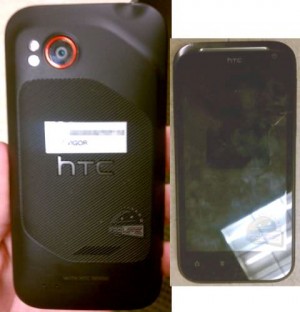 Another rumor has pegged the device to be released under the DROID line on Verizon's 4G LTE; confirmed by photos of the backside of the device bearing a familiar crimson red trim around the camera lens. The supposed leaked roadmap from Verizon brands the device the DROID Incredible HD and sets the release date as the 13th of October. It also makes good note that this will be the world's first HD smartphone (seems that HTC will be beating Samsung to the punch).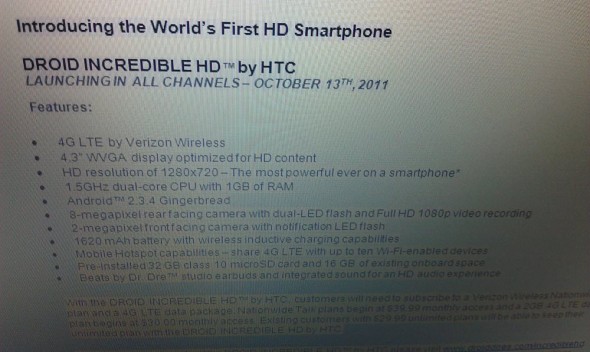 HTC has a NY event scheduled for the 20th of September so we will certainly know more details soon.
[
Droid Life
,
Pocketnow
]