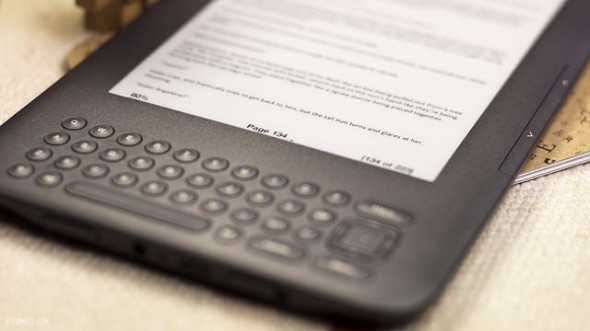 If you own the Amazon Kindle 3, which has now been renamed to Kindle Keyboard, you might want to take note. Amazon has just released a software update for the E-Ink e-Reader, version 3.3. The update brings to the Kindle Keyboard some of the new features found in the latest generation of Kindle readers/tablets such as Whispersync, to synchronize your annotations, bookmarks and last page read with all your devices, and cloud storage for all your documents so you can access them wirelessly anytime.

Specifically, the update includes the following features:
Download your archived Personal Documents on Kindle Keyboard: You can now view and download your archived personal documents to your Kindle Keyboard conveniently anywhere at any time. Your personal documents will be stored in your Kindle library until you delete them from Manage Your Kindle.
Whispersync for Personal Documents on Kindle Keyboard: Just as with Kindle books, Whispersync automatically synchronizes your last page read, bookmarks and annotations for personal documents (with the exception of PDFs) across the Kindle devices. Learn more about Kindle Personal Document Service on
The update should reach your device automatically via Wi-Fi. To check for the update, make sure you are connected to a Wi-Fi network and from the Home screen, press Menu and select "Sync and Check for Items", the update will download in the background and install when your device goes into sleep mode.
If you are the impatient type, you can manually update your device by hitting the Amazon link below, which also includes some additional info on the update.
[
Amazon
, Kindle Keyboard image courtesy of
kodomut
]