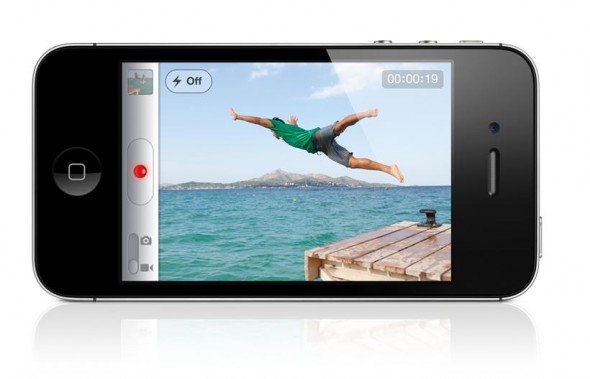 Despite the lackluster reception by the tech community, the iPhone 4S has managed to break all previous pre-order records at Apple. The new smartphone has exceeded 1 million pre-orders in the first 24 hours since it went on sale. The record trumps the previous record set by the iPhone 4, which recorded 600,000 pre-orders in a single day. Though bear in mind that the iPhone 4 was carried only by AT&T on release, while the iPhone 4S now has AT&T, Verizon Wireless, and Sprint on-board.
The iPhone 4S will be available at Apple stores starting 8:00 a.m. on October 14, but based on previous experience, expect huge lines and stock to run-out quickly. Best to order it online, in our opinion, though this now entails a 1-2 weeks delay. You might want to spend that time constructively by reading on the iPhone 4S' new features, like Bluetooth 4.0.
Full Apple press release after the break.

iPhone 4S Pre-Orders Top One Million in First 24 Hours

CUPERTINO, California—October 10, 2011—Apple® today announced pre-orders of its iPhone® 4S have topped one million in a single day, surpassing the previous single day pre-order record of 600,000 held by iPhone 4. iPhone 4S is the most amazing iPhone yet, packed with incredible new features including Apple's dual-core A5 chip for blazing fast performance and stunning graphics; an all new camera with advanced optics; full 1080p HD resolution video recording; and Siri™, an intelligent assistant that helps you get things done just by asking.

"We are blown away with the incredible customer response to iPhone 4S," said Philip Schiller, Apple's senior vice president of Worldwide Product Marketing. "The first day pre-orders for iPhone 4S have been the most for any new product that Apple has ever launched and we are thrilled that customers love iPhone 4S as much as we do."

iPhone 4S will be available at all 245 Apple retail stores in the US beginning at 8 a.m. local time on Friday, October 14. Every customer who buys an iPhone 4S at an Apple retail store will be offered free Personal Setup service, helping them customize their iPhone 4S by setting up email, showing them new apps from the App Store™ and more, so they'll be up and running with their new iPhone before they leave the store.

iPhone 4S includes iOS 5, the world's most advanced mobile operating system with over 200 new features, and iCloud®, a breakthrough set of free cloud services that work seamlessly with your iPhone, iPad®, iPod touch®, Mac® or PC to automatically and wirelessly store your content in iCloud and push it to all your devices.

Pricing & Availability
iPhone 4S comes in either black or white and will be available in the US for a suggested retail price of $199 (US) for the 16GB model and $299 (US) for the 32GB model and $399 (US) for the new 64GB model.* iPhone 4S will be available from the Apple Online Store, Apple's retail stores and through AT&T, Sprint, Verizon Wireless, and select Best Buy, Target and Walmart stores and select Apple Authorized Resellers. iPhone 4 is available for just $99 (US) and iPhone 3GS is available for free with a two year contract.

iPhone 4S will roll out worldwide to 22 more countries by the end of October including Austria, Belgium, Czech Republic, Denmark, Estonia, Finland, Hungary, Ireland, Italy, Latvia, Liechtenstein, Lithuania, Luxembourg, Mexico, Netherlands, Norway, Singapore, Slovakia, Slovenia, Spain, Sweden and Switzerland.