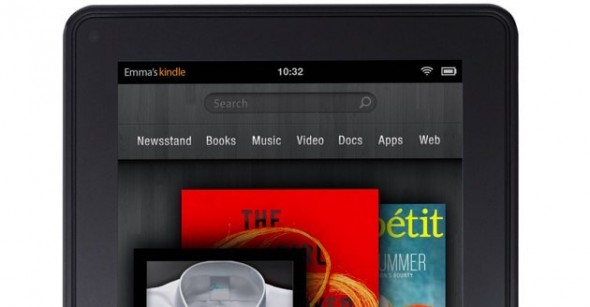 One of the limitations of Amazon's new 7-inch Kindle Fire tablet, is that you are restricted to the apps available on Amazon's Appstore for Android rather than the full Android Market. So what happens when you want to use an app that's available in the Android Market but hasn't yet reached Amazon's store.
There is actually a not-too-complicated way around that limitation. Although, if you wanted to sideload applications on the B&N Nook Color you had to actually root it first, Amazon hasn't really locked-down the Kindle Fire. It all falls down to enabling a simple option in settings.

1. First, go to 'Settings' and then 'Device', then flip the switch of the "Allow Installation of Applications From Unknown Sources" option to ON.
2. This will allow you to install APK files, which are in essence Android applications. To easily browse and open these files on your Kindle Fire you will need a file explorer. Open the official Amazon Appstore and install any one of the following free apps, ES File Explorer, AndroXplorer or File Expert, if you don't already have one installed.
3. Now, you will need to get hold of the APK files for the applications you want to install. You can do this in different ways.
a. One way is to open the browser on your Kindle Fire and head over to www.getjar.com. Click at the top-right to 'Set Your Device', and search for Android 2.3 (that's the version of Android the Kindle Fire is running) and click on it. Now search and download APK's to your heart's content.
b. Another way is to first download the APK files on a Windows or Mac PC and transfer them to the Kindle Fire. A handy depository is Handango or you can just Google for the name of the application and 'APK', but make sure that you are downloading from a legitimate source.
4. Finally, once you have the APK files on your Kindle Fire, launch the file explorer you downloaded (e.g. ES File Explorer) and browse your tablet for the application files you downloaded. Tap the file and then the install button. That's it, you are done!
You can now even perform the unholy act of installing the Nook reader app on the Kindle Fire and get access to both Amazon's and B&N's book and magazine libraries. Oh, sweet revenge!
Note that not all applications will install and run properly however.