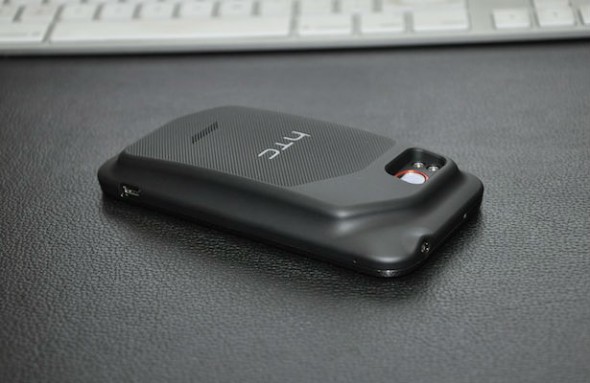 We've covered all these before, you get a brand new shiny smartphone with a large gorgeous display, like the HTC Rezound's 4.3-inch 1280×720 retina display, and of course you don't want to put it down. You browse the net and your social networks, you play a quick game, and by mid-day you realize that the battery is down. You then have to choose between being tethered to a wall outlet all the time, stop using your device as much, or get an extended or external battery.
Marchello from Htcpedia chose the latter for his HTC Rezound, and we would too. The Rezound comes with a ridiculously small 1,620mAh battery for such a large device. Thankfully HTC offers a 2,750mAh extended battery, but that comes with two caveats. First, you have to shell out around $50 for the extended battery and second, it's so large that the battery comes with an extended cover to accommodate the larger battery. The extended battery makes the Rezound quite thick, at around 3/4 of an inch, but also lets you go through a whole day of use without having to worry about recharging your phone.

While you wait for all these new battery technologies to materialize into an actual battery that doesn't suck, we would definitely suggest to look into the extended battery, if you can live with the thickness that is.
[
Htcpedia
]