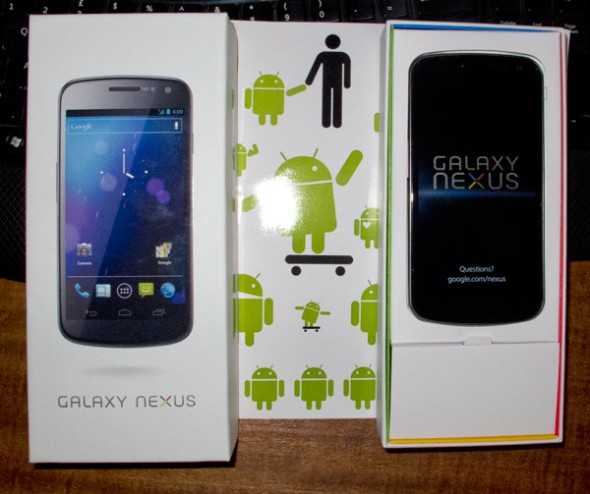 It's the 17th of November and that means the official release of the Samsung Galaxy Nexus, the first device to run Android 4.0 Ice Cream Sandwich. As expected, the phone has launched in the UK first, unfortunately the release is not as far-reaching as we would have hoped, as Phones4U managed to get a few days of exclusivity. The Galaxy Nexus has been on sale from the UK retailer since 8am this morning, and you can grab one with a new contract or unlocked for £530. Phones4U has been celebrating the launch by offering, what else, ice cream sandwiches.
The Galaxy Nexus will be arriving directly from three UK mobile carriers, O2, Three and Vodafone, in the coming days. Those who would rather get their phone sim-free from an online retailer, should also be treated to some frozen dessert next week as well.
Just a reminder for anyone that hasn't been paying attention, that the Galaxy Nexus has a 4.65-inch 720p Super AMOLED (PenTile) display, dual-core 1.2GHz processor, 1GB of RAM, 5-megapixel rear and 1.3-megapixel front-facing cameras.

The first chap to grab a Galaxy Nexus was Alex Ioannou, but luck unfortunately landed him with a device loaded with a development ROM. He snapped a few pictures of it, and you can see the appropriately named "Report a WTF Condition" in the picture below. Thankfully he just headed back to the store and got a replacement, and he's been loading apps like crazy since then.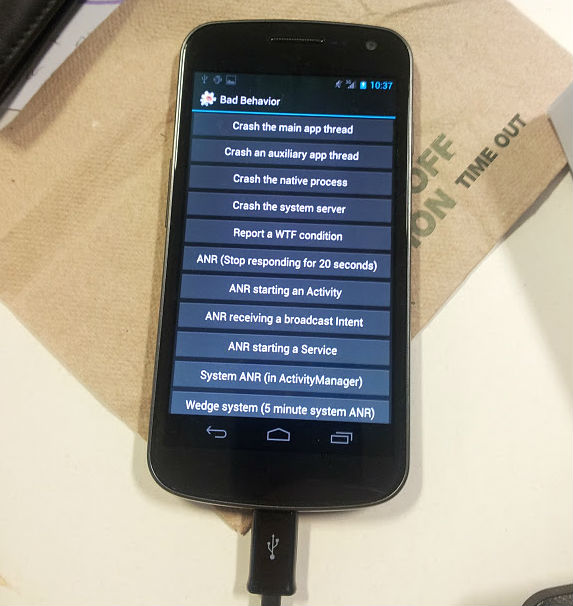 [Images from
Overclockers UK
]