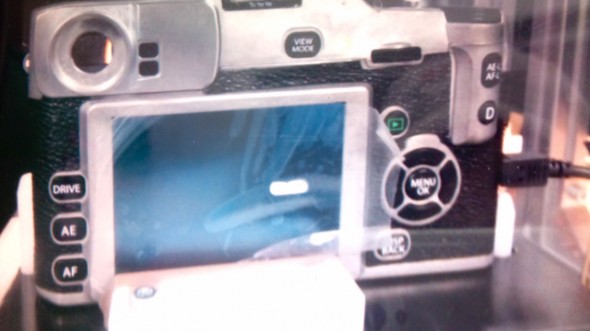 We've already heard directly from Fujifilm that the camera maker is preparing a new mirrorless interchangeable lens camera (MILC) system under their popular X-series. It is going to be a premium camera system and we expected it to bear some similarities to the very popular X100.
Well a few pictures appeared on a Chinese website, Xitek, claiming to belong to above said Fujifilm MILC camera. There is very close resemblance to the X100, both in terms of design and button and dial layout, with dedicated exposure and shutter speed dials. The X100 design queues suggest this could be the real thing, though it might be an early prototype.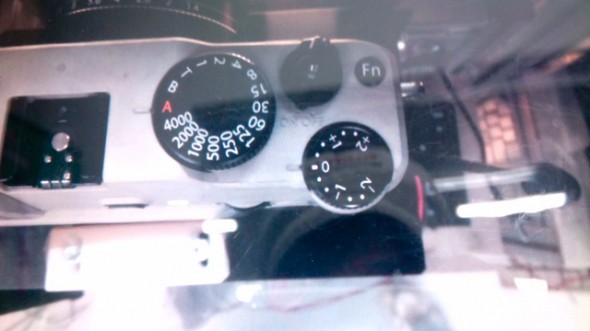 From the pictures, which we've tried to clean up a bit, we can obviously see a viewfinder, but we don't know if it will share the X100's hybrid technology. The viewfinder design does indeed look very similar to the X100's and we can barely make out a front switch that could be used to flip between an optical and electronic viewfinder (EVF) like the X100.
We would expect the camera to use the excellent APS-C sensor found in the X100, and that would mean some of the best low-light, low-noise performance for any MILC camera out there.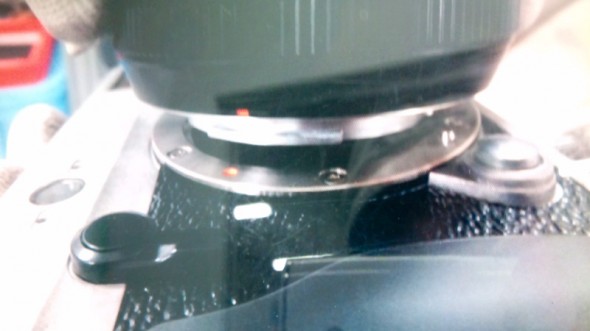 The guys over at Photo Rumors are claiming that the camera will be named Fujifilm LX and will be announced together with two prime lenses, an 18mm f2 pancake lens and 35mm f1.4 lens, and a zoom lens. We hope and expect from Fujifilm to match the camera with some awesome lenses. What we do know for sure is that we will know more at CES 2012 in January.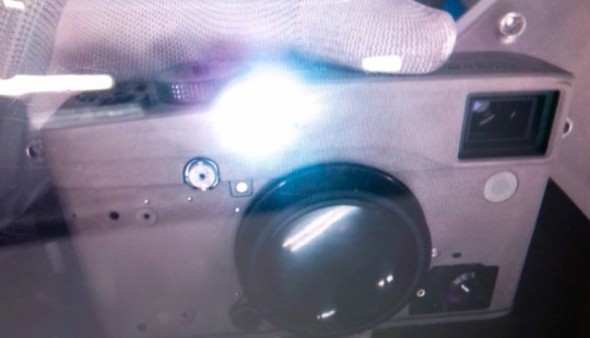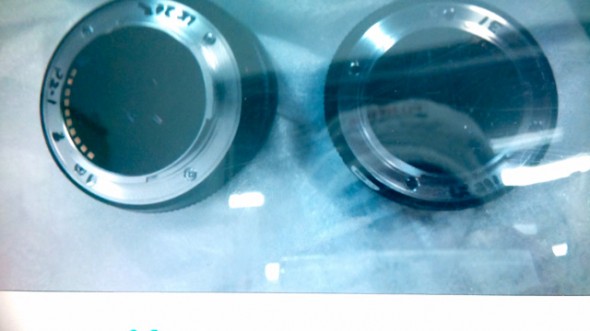 [
Xitek
(Chinese) – photos removed,
Photo Rumors
]