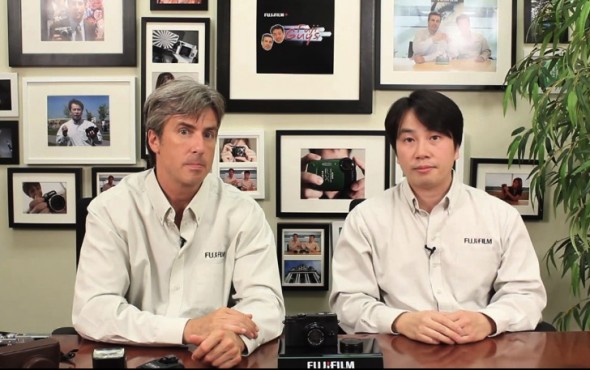 The Fuji Guys might be our favorite tech spokespersons pair; you might remember them from their video of the new X10, going over every detail. The official voice of Fujifilm Canada, has ousted, over a couple of tweets, the company's intention to release a new mirrorless interchangeable lens camera (MILC) system under their popular X-series.
The Fujifilm X100 showed to the world that compact low-light performance is achievable, however you are stuck with just one focal length, for better or worse. It seems that Fujifilm will try to maintain the same premium design and performance but give you the option of switching between zoom and prime lenses.
Information is very scarce at the moment; the Fuji Guys' tweets (which you can find after the break) mention that, it will be a premium system, and not Micro Four Thirds — we would guess bigger sensor, perhaps the same APS-C sensor as the X100 — and that the system will be unveiled at CES 2012 in January.
We will definitely keep you posted in the meantime, as these things do tend to leak out.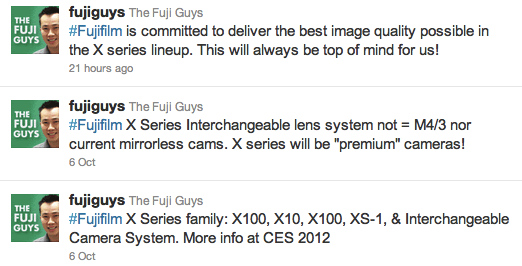 [
@fujiguys
]