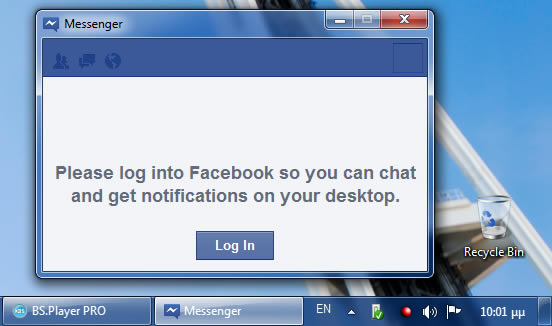 While slowly taking over the world, Facebook has also been busy in getting people to chat on all sorts of platforms. There are already official Facebook messaging apps for Android, iOS and BlackBerry and now a Windows 7 standalone application has leaked.
The Facebook Messenger app for Windows obviously has chat but also a ticker, standard notifications and friends requests. You can dock the Messenger window to the right of your screen for continuous 24/7 distraction from whatever else you are trying to do on your computer.

You can go ahead and download the installer here. After the brief download and installation, the messenger authenticates with you browser and gives you unadulterated access to your social network.
[via
TechIT
]