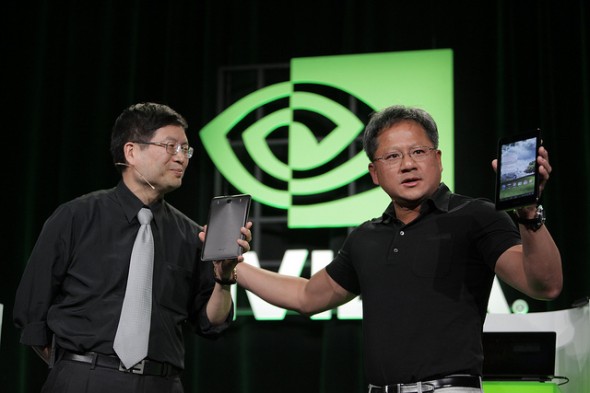 There are a lot of new tablets at CES this year. The biggest piece of news however has just come in today. NVIDIA has announced that a 7-inch version of the Asus Transformer Prime, which will also run on the Tegra 3 quad-core SoC and Android 4.0 Ice Cream Sandwich, is coming soon. The Asus ME370T tablet will sell for $249 at launch.
This completely blows the under-powered and barebones $199 Kinde Fire and $249 Nook Tablet out the water. Besides the super fast Tegra 3 chip, the 7-inch Asus tablet will have a 1280 x 800 screen resolution and an 8-megapixel camera.

No firm info on the tablet's release date and availability, but we bet we'll be hearing more about it soon.