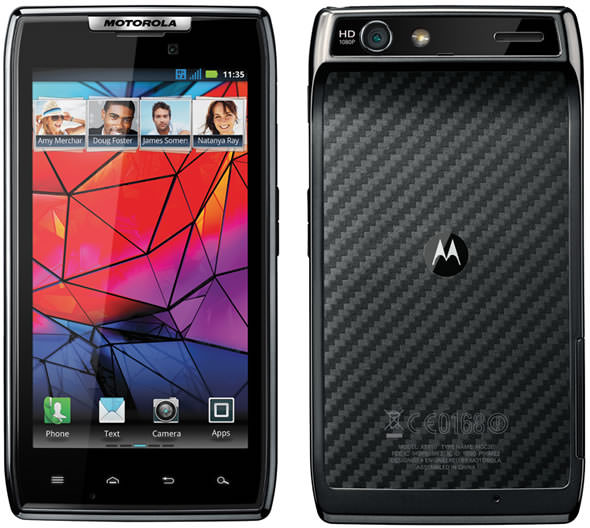 So what do you do after you've released a slightly modified version of a popular smartphone that adds just 1.8mm to its waistline but practically doubles battery life? The answer here is, you re-release the original device as a Developer Edition.
The story is that Motorola has just announced a new variant of its skinny RAZR handset, the Motorola RAZR XT910 Developer Edition. The device is identical to the original GSM Motorola RAZR but has an unlocked bootloader, making it easier to load custom ROMs and generally mod the device. The original RAZR, as most other Motorola devices, is locked down. There is a caveat however, and that is, these developer devices come without any warranty, which is a bit cruel if you ask us; after all, yes you can screw up the software and brick your phone but Motorola should still be liable for hardware faults.

The device is now up for pre-order directly from Motorola in Europe for €499 ($657) and a similar device should be coming to the US in the coming months through MOTODEV.
In any case we do appreciate companies willing to give customers more options, though you can get one smartphone with unlockable bootloader and a standard warranty, the Galaxy Nexus. We also have a feeling that following the release of the Droid RAZR Maxx in the US, which bumps up the battery to 3,300mAh from the original Droid RAZR battery of 1,780mAh, Motorola is likely to be left with a boatload of unsold original RAZRs, so it would make sense to repackage them as developer phones.
As for us, we'll wait for the Motorola Droid RAZR Maxx Developer Edition.
[
Motorola Developer Devices
]