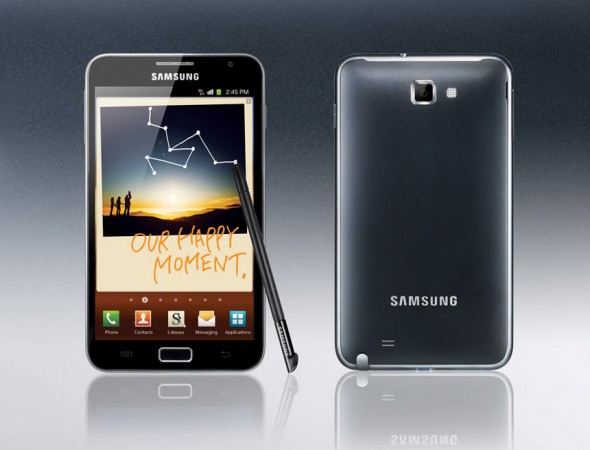 Samsung's generally successful attempt to blur the line between a smartphone and a tablet just got a US price and release date. We already knew that the 5.3-inch Samsung Galaxy Nexus was coming to AT&T, but the announcement at CES was scarce of any pricing and availability details.

AT&T has just announced that the Galaxy Note will be released on the carrier on February 19th for $299.99 on a two-year contract. If you'd rather jump the queue, pre-orders start on the 5th and you are guaranteed delivery by the 17th of February. It's an LTE and HSPA+ device, which should give you some speedy data transfers.
We've been over the Note's specs again and again, but you should be aware that your well0earned cash will be getting you a 5.3-inch Super AMOLED screened Android device with a 720p HD resolution. It's running on one of fastest SoCs out there, a dual-core 1.4GHz Samsung Exynos; thankfully the 2,500mAh battery will help you get through your day without running for an outlet. A major feature is the Wacom-designed pressure sensitive S Pen stylus, supported by a number of drawing and note apps. The device has am 8-megapixel rear and 2-megapixel front cameras. It also has GLONASS support.
Only thing you should be aware of is, that it's freaking huge for a phone, but when you are not talking on it, you will appreciate the extra screen real estate.
Check out some more introductory videos in our initial coverage, admire the S Pen's drawing capabilities and find out how to easily root the Galaxy Note and install ClockworkMod recovery.
[AT&T]